By Staff Reports
(Hawaii)– Combining luxury craftsmanship, innovation and sense of place, KOHO is the new premier line of Island-inspired artisanal chocolates. KOHO will make its much-awaited launch in Hawai'i on November 1st, opening its first pop-up at Ala Moana Center.
KOHO's artfully crafted line features visually enticing bonbons infused with exotic flavors that draw inspiration from the Islands themselves, from ocean to macadamia orchard.  It's an experiential flavor journey through paradise. KOHO is all about the experience and the moment where senses meet to savor bonbon decadence.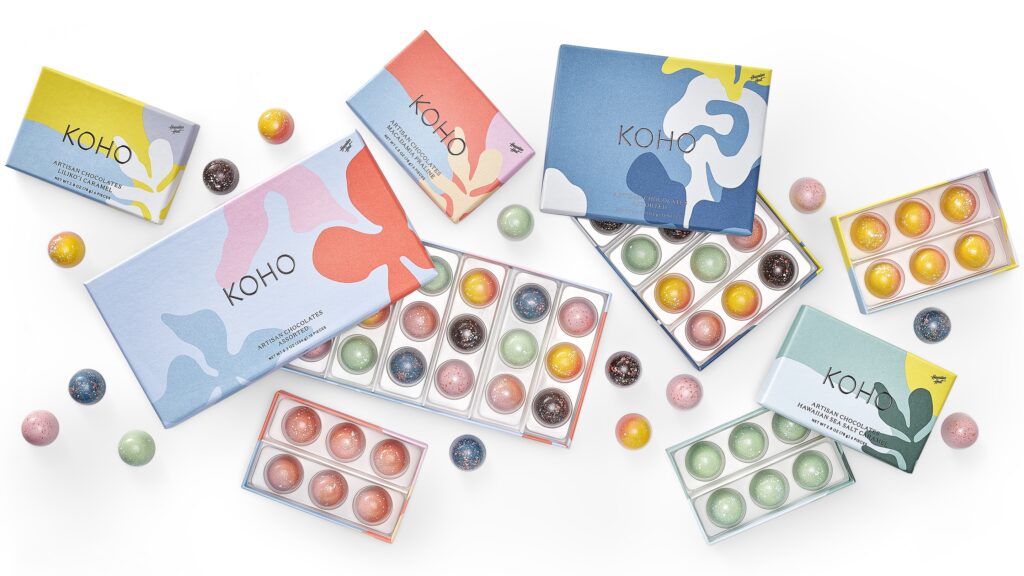 "Koho is the Hawaiian word for 'choose,' which highlights our role in having carefully selected local like-minded artisans and the flavors and ingredients for this collection; components that best express the Hawai'i we love," KOHO' Director of Global Branding, Theresa Tuxhorn explained. "Additionally, koho also translates to 'the tip of the paddle,' which honors the spirit of innovation that has driven Hawaiian Host from the start."
From its inception, the concept of KOHO was to put itself on the map to be the artisanal chocolate brand of the Islands and to reshape the perception of luxury in Hawai'i.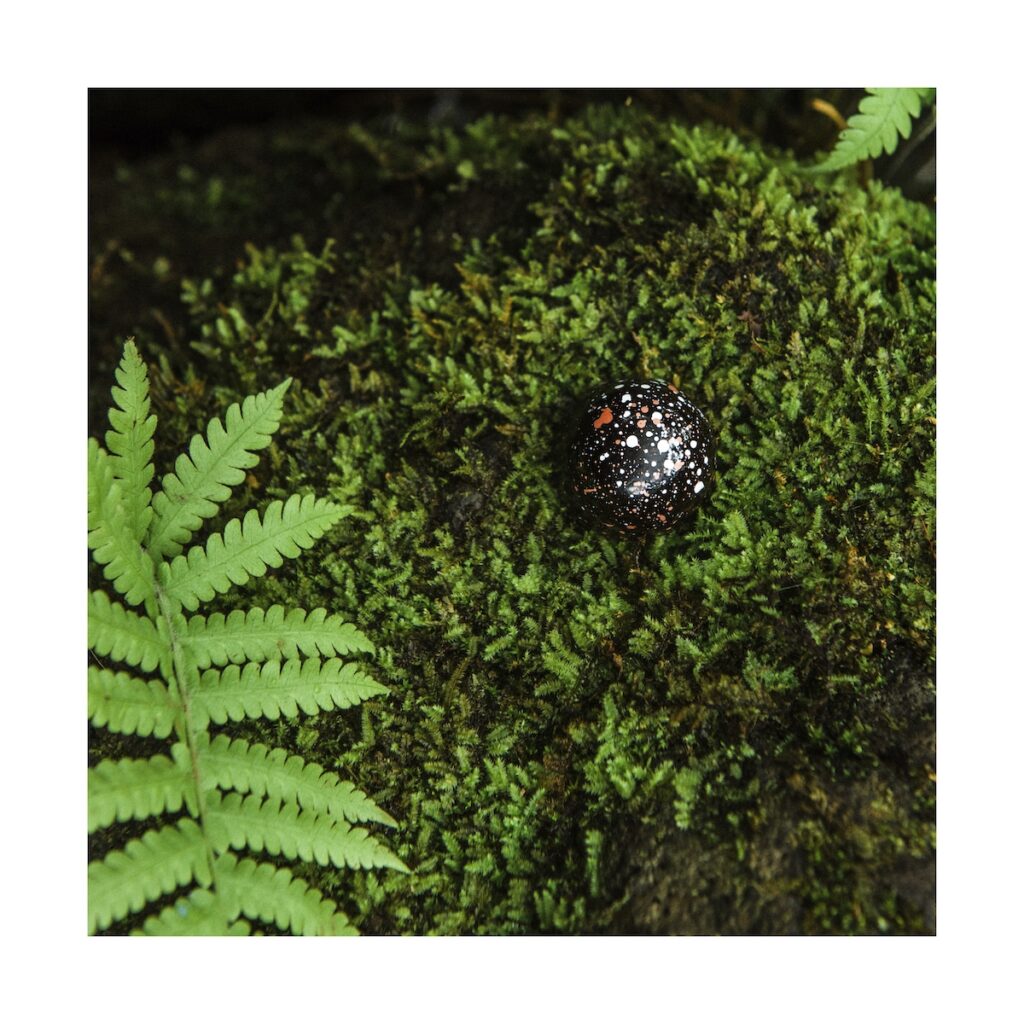 Previously only available online, KOHO's new location at Ala Moana Center will welcome shoppers to a colorful world of wonder and a taste tour celebration of the many flavors only the Islands can offer.
Located on Mall Level 2, KOHO's first standalone brick-and-mortar retail pop-up will open through Spring 2022. And unlike most pop-ups, the sublime space is fashioned with thoughtful details and serves as a perfect backdrop for the bonbons it houses. The pop-up's design was intended to give shoppers a feeling of "melting into the landscape," and has features which highlight the natural elements of the islands.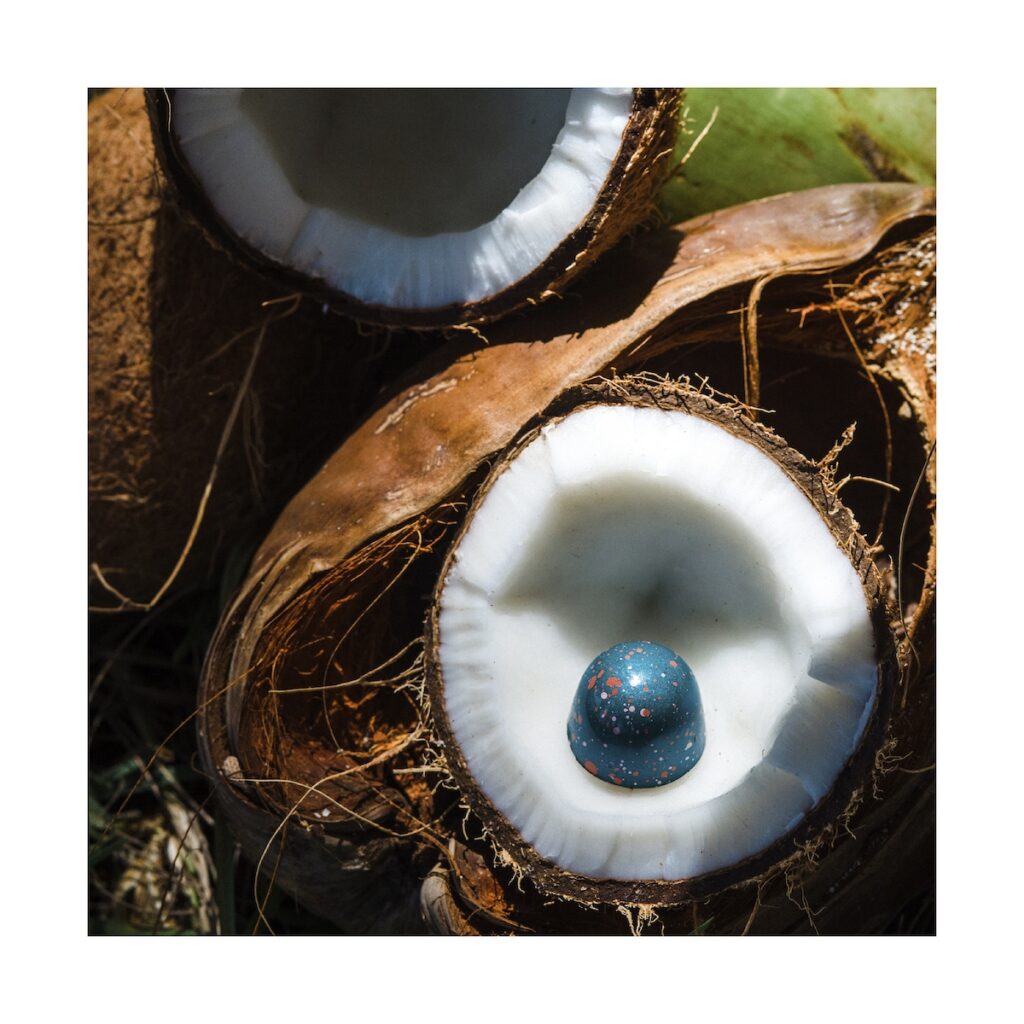 At the helm of KOHO's pop-up is Tuxhorn, who detailed the concept for the luxury pop-up; "This first KOHO boutique —like the ones to come— is envisioned as a quiet sanctuary that customers can step into as they discover, sample and purchase the product; KOHO at Ala Moana Center will be a tranquil escape from the hustle and bustle of holiday shopping and showcase our new luxury chocolates."
In creating a retail sanctuary that conveys a more modern Hawai'i, the KOHO team partnered with local like-minded artisans whose craftsmanship tied nicely into the brand's concept. Aprons and wrapping scarves from linen purveyors Citron & Date were all hand-dyed on the North Shore by its owner, Jasmine Mullins. Custom rattan screens were hand-woven by a company that has been weaving since 1925, and now led by the founder's granddaughter, Rita Nazareno. Even store signage is as artful as it is informative, for each was created by local watercolor artist Janet Meinke-Lau. Their participation in KOHO reflects the brand ties to Hawai'i and our local community.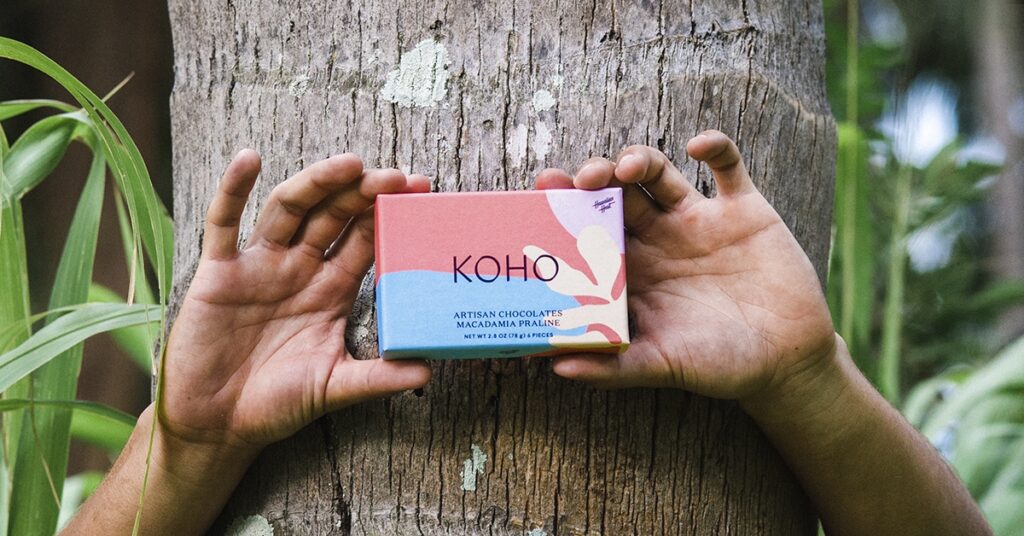 This one-of-a-kind boutique features a customization bar where patrons can create their own bespoke gift boxes of KOHO. Each bonbon is displayed like the precious gems that they are — beautiful hand-painted bonbons in full view.
While this first store is technically a temporary pop-up, the search is on for a permanent KOHO home in Hawai'i, and future boutiques are planned in key cities around the world.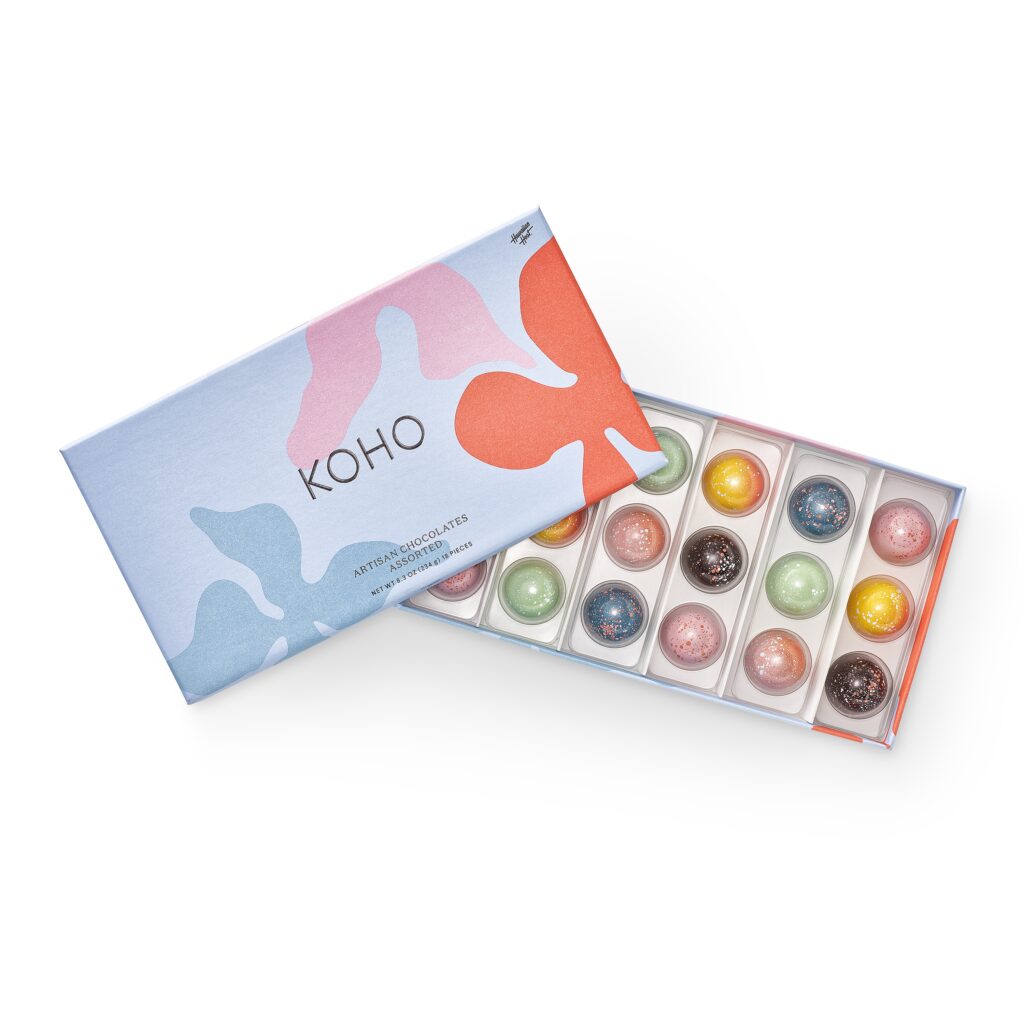 Let KOHO capture your imagination and senses with its line of flavors: Macadamia Praline, Lilikoʻi Caramel, Hawaiian Sea Salt Caramel, Kona Coffee Caramel, Coconut Caramel and Macadamia Blossom Honey Caramel. The pop-up will serve as the perfect occasion to introduce two new and much-awaited flavors in Guava Caramel and Mango Ginger Caramel.
Exclusive to the pop-up launch, KOHO will expand its assortment to include a premium line of chocolate tablets crafted from locally sourced Hawaiian cacao grown on the North Shore of Oʻahu. Explore the 38% Hawaiian Milk Chocolate, 55% Hawaiian Dark Chocolate, Hawaiian Macadamia & Sea Salt Milk Chocolate, Hawaiian Macadamia & Sea Salt Dark Chocolate, and Kona Coffee Dark Chocolate.
KOHO invites you to discover paradise with its exotic assortment of fine chocolates. Venture into their new boutique soon.