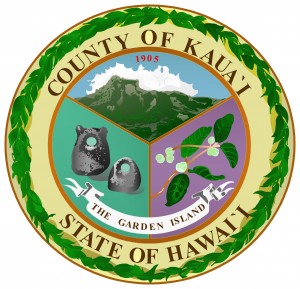 By Staff Reports
(Kauai)– County officials announced that its annual hazardous waste collection for residents will be held next weekend. The collection will take place from 9 a.m. to 4 p.m. at the following locations:
Saturday, Aug. 10 – Hanalei transfer station and the Department of Public Works Kapa'a baseyard, located at the end of Kahau Road.
Sunday, Aug. 11 – Hanapçpç and Lîhu'e transfer stations
Green waste service at the Hanalei transfer station will be closed on Saturday, Aug. 10 to accommodate the annual collection.
Unwanted hazardous products will be accepted for safe disposal at no charge, including: aerosols; anti-freeze; all types of batteries; cleansers; fluorescent bulbs; gasoline; paint thinners; pesticides; oil based paints; solvents and more.
Latex paint is not considered household hazardous waste and therefore will not be accepted.
For disposal instructions on latex paints or for more information, please contact the Solid Waste Division at 241-4841, or visit www.kauai.gov/hhw.