By Staff Reports
(Oahu)– Ten years and going strong. (Technically, our tenth anniversary was in 2015, but we wanted to wait for the Chinese new year!), the celebration begins Saturday, February 6, 2016, 6 p.m. at 35. North Hotel Street.
When Dave Stewart, of Indigo fame, decided to open a bar and club on the end of Hotel Street, some folks scratched their head. He was asked, why would you want to go "there"? In the mid-90s, Hotel Street and nearby Smith and Nuuanu Street, were not what they are today. Streets and sidewalks didn't get much foot traffic, they felt dirty and dark, and there were many questionable or boarded up store fronts. In short, it did not feel fresh or inviting.
Today, while there is still a gritty element that may always be a part of Chinatown just as it is in redevelopment/revitalization of urban areas throughout the country, the area is safe, clean and drawing more and more small businesses, restaurants, and specialty stores, which in turn draws both local and visiting diners, shoppers and club-goers. During the day business people make their way from Bishop Street to wander down toward Mauankea for great food or to shop. And at night, the area becomes a pau hana and late night destination. 2 of 3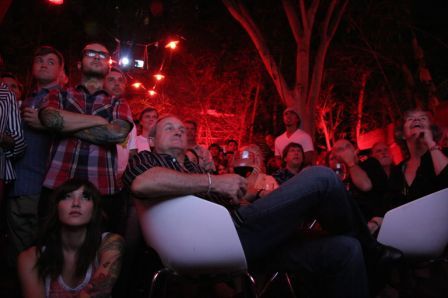 Bar 35's immediate neighbors now include Manifest, Downbeat Diner, Next Door, Grondin, Little Village, Ethiopian Love, Scratch, Lucky Belly, Livestock, not to mentioned the many shops, boutiques, salons starting to show up on nearby streets, such as Bethel, and King. Downtown-Chinatown is now on the top of the list of places to go both day and night.
What was it about Hotel Street that called to Stewart? His travels and success developing entertainment areas outside of Hawaii influenced him and he had no doubt there was an entertainment district in Downtown-Chinatown just waiting to be uncovered. Stewart took over what was once the Swing Club and personally renovated, uncovered the iconic red brick, created the Bamboo Bar out back, an open air, garden space. Not only did he build Bar 35, but he started reaching out to others, including law enforcement, government agencies, landowners and others to help change the face of the area.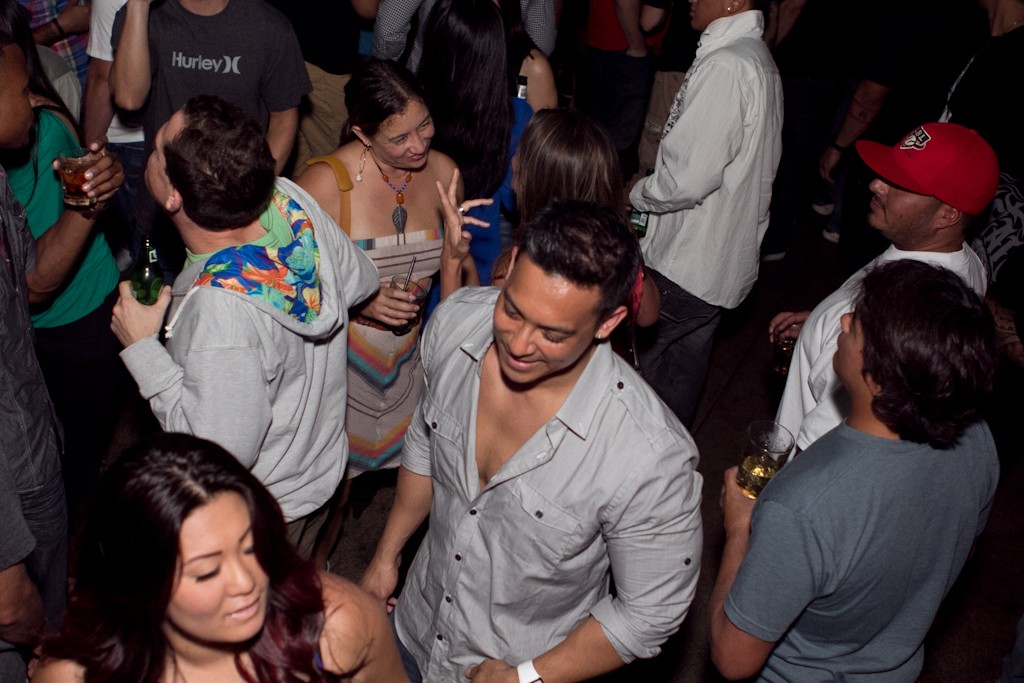 In ten plus years, Bar 35 has been witness to much change and growth in and around the area, along with economic ups and downs. While other businesses may come and go, Stewart believes having a clear vision and staying the course is more important over following trends. Following this credo, Bar 35 continues to be a favorite night spot, known for its wall of beer, featuring 250+ beers from around the globe, for friendly, familiar staff, and for being a comfortable, welcoming, neighborhood place to meet friends and catch some music.
This Saturday, Bar 35 celebrates ten years with Chinese lion dancers, some fireworks, special entertainment and prizes. Come early, you won't want to miss the treats. We hope friends and fans, new and old stop by and help us welcome in the Year of the Monkey. No cover, of course! Must be 21 and over.
Note: There will be plenty of Chinese New Year's activity in and around the area, creating some traffic congestion. Add some extra time to get to and from parking. The Bus, which runs on Hotel is an option, as are always cabs.