By Staff Reports
(Oahu)– On Friday afternoon, Four Seasons celebrity Chef Simeon Hall Jr. inspired and wowed young minds from Campbell High School's Culinary Department taught by Mrs. Morihara.
At Four Seasons Resort Oahu at Ko Olina, Chef Simeon Hall Jr. brings island to table family style with locally sourced produce and dishes that showcase the bounty of the island in innovative ways at La Hiki Kitchen. Techniques such as canning, preserving and smoking accompany succulent preparations with deep, well-developed flavors that locals will love.
During the class, chef Simeon spoke to students and motivated them to pursue a career in the culinary arts.
True to his form of always making everyone included, chef Simeon required every student in the class to cook, plate and enjoy their very own dish creation with carrots Simeon harvested Friday morning from Waianae's Kahumana Farms.
Many students after the cooking demo expressed to chef their desire to one day become a chef or desire to be involved in the culinary arts.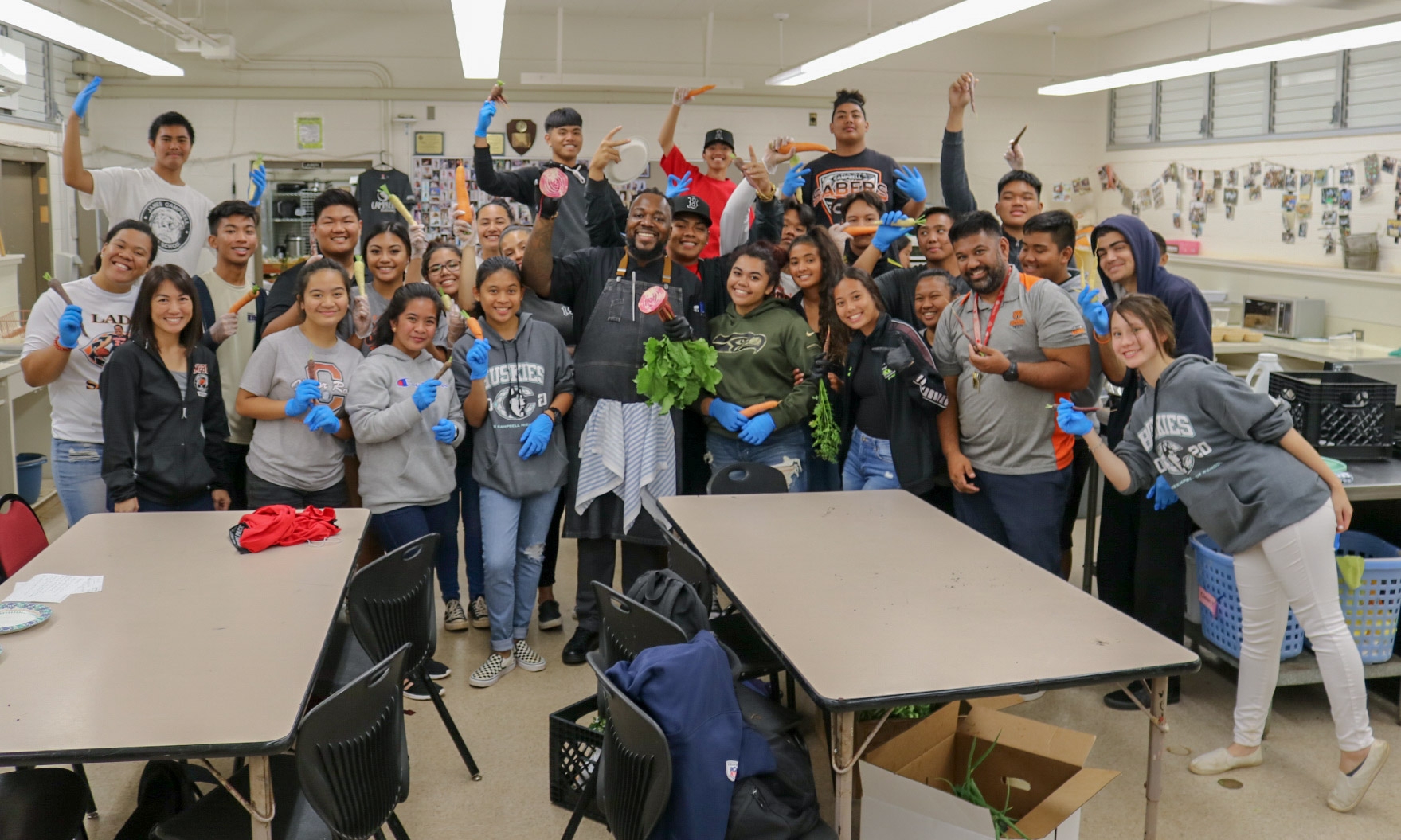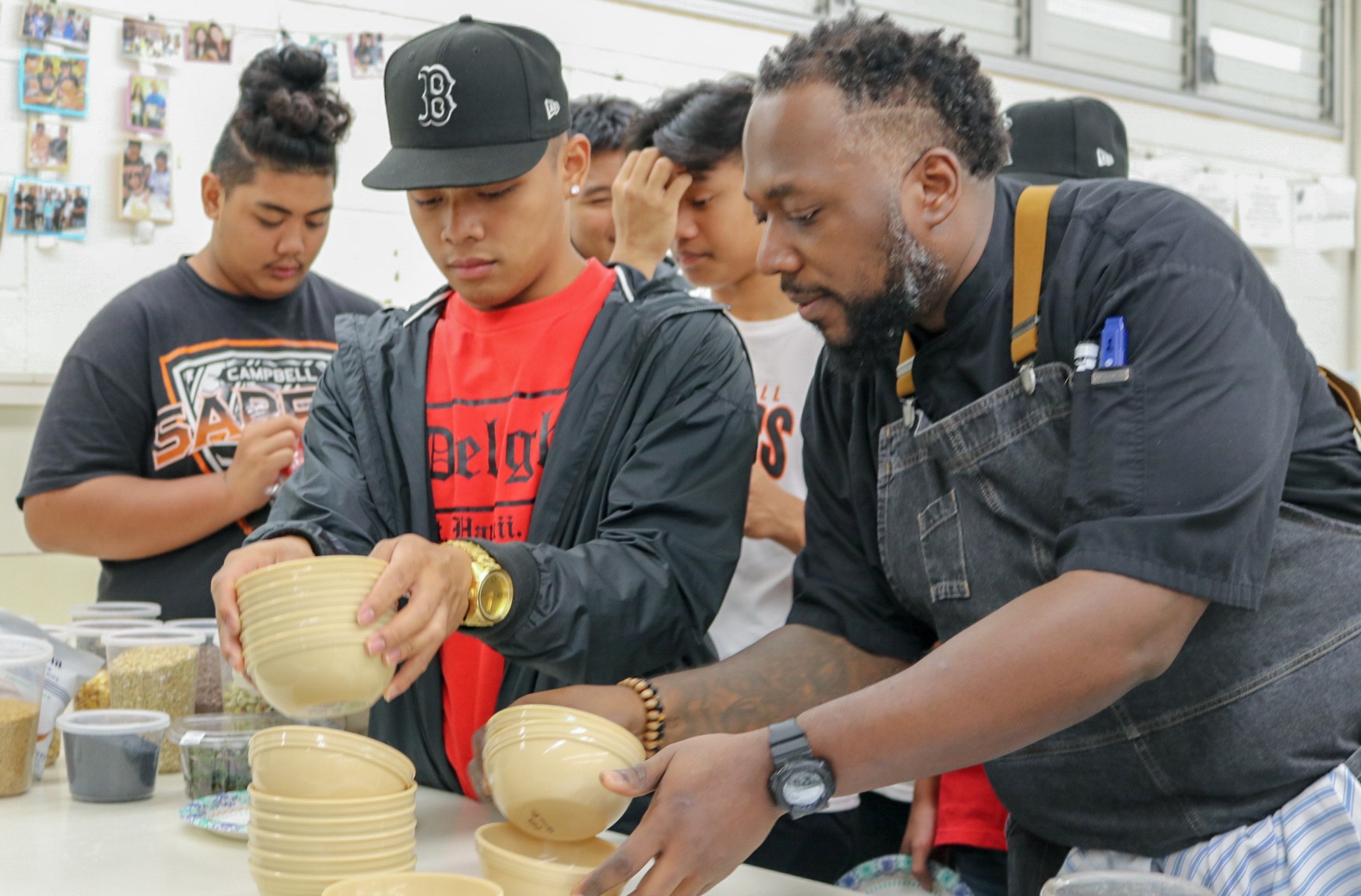 ABOUT CHEF SIMEON
Chef Simeon B. Hall, Jr. is a Renaissance Chef, Author, and Entrepreneur. With more than 20 years of experience in the culinary industry, when it comes to the art of cooking, Chef Simeon's philosophy is simple – to cook as Mother Nature intended and as Grandmothers Nola and Nay would have wanted. Chef Simeon buys local, organic ingredients, keep things simple yet innovative, and lets the food speak for itself. Chef Simeon then adds his style of modern day history with Caribbean cuisine, rooted in classic flavors and ingredients.
Chef Simeon presently serves as Chef/Owner of Simeon Hall Restaurant Management Group and The Restaurant Chef of La Hiki, Four Seasons Ko'Olina, Oahu Hawaii. While based in Hawaii, Chef Simeon continues to work with companies around The Bahamas, the Caribbean and the culinary world at large.