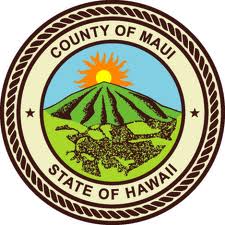 By Staff Reports
(Maui)–  The County of Maui Department of Parks and Recreation (DPR) announced a community meeting will be held on Moloka'i to present information and receive public input on the proposed expansion of and ADA improvements at Mitchell Pau'ole Center.
The meeting will be held at Mitchell Pau'ole Center, located at 90 Ainoa St., Kaunakakai on Thursday, December 5, 2013 at 3:00 p.m.
The proposed project includes the following ADA improvements to bring the facility up to the 2010 Americans with Disabilities Act Standards for Accessible Design:
ADA parking stalls, access aisle, signage, restrooms, drinking fountain, door hardware, counter and accessible sidewalks and wheelchair seating by bleachers.
The project also includes the following expansion, building repairs and upgrades:
 Expansion of existing uncovered paved lanai with additional 864 sq. ft. of paving and a new free-standing roof covering approximately 2,826 sq. ft.; upgraded drainage;
Kitchen: Upgraded appliances, counters, shelving, plumbing fixtures, flooring and paint
Main Hall: New energy-efficient lighting and ceiling fans; new paint, flooring and exit doors;
Restrooms: Upgraded fixtures, partitions, restroom accessories, flooring and paint.
For more information, contact April Shiotani, CIP Coordinator, DPR Planning and Development Division at ph. 270-8017