By Staff Reports
(Maui) – The County of Maui Department of Housing and Human Concerns announced that a blessing ceremony was held today in Pukalani celebrating the completion of Kulamalu Hale, the County of Maui's workforce housing rental complex.
The project encompasses six two-story residential buildings and a multipurpose space. Kulamalu Hale includes 16 one-bedroom and 40 two-bedroom units for a total of 56 new units in an area that is conveniently located close to community amenities such as shops, parks, schools and businesses.
"Facilitating affordable housing opportunities for Maui County residents is a top priority," Mayor Alan Arakawa said. "Kulamalu Hale is one important step in the right direction in addressing Maui's housing shortage, and we're pleased to provide this new opportunity for our working families."
The project will be rented to individuals earning less than 120 percent of the adjusted median income for the island of Maui. The anticipated move-in dates for families are scheduled to begin in September.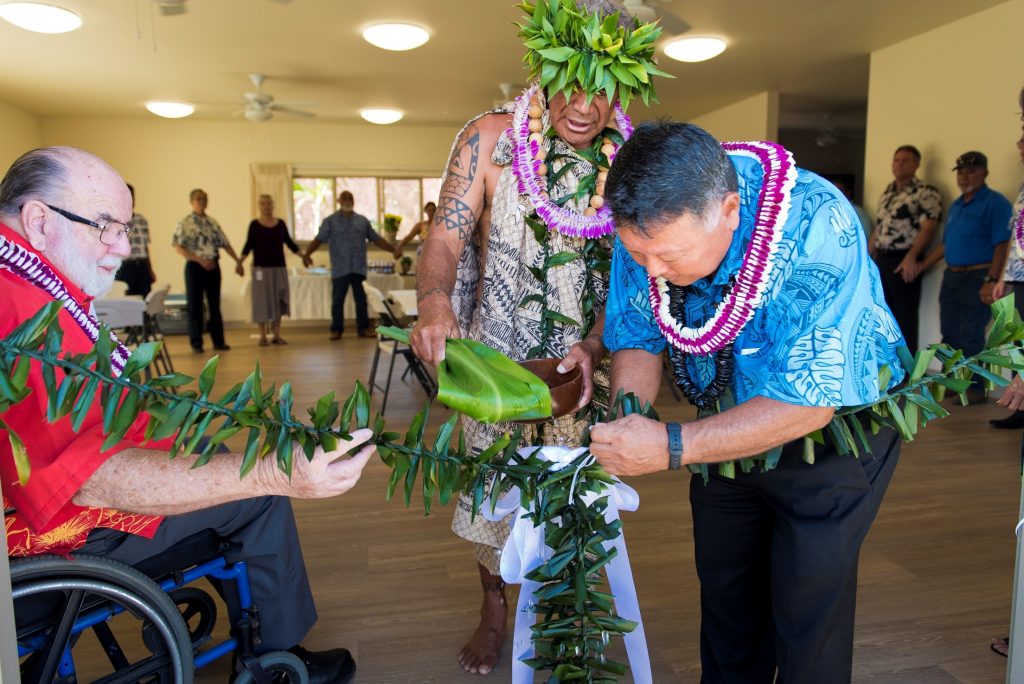 "Thanks to the dedication and commitment to affordable housing by many, including the Mayor and County Council, Kulamalu Hale has become a reality," said DHHC Director Carol Reimann. "The County looks forward to continuing to build on partnerships to expand housing opportunities for our residents."
Reimann also reported that Kulamalu Hale is the first of several workforce housing projects slated to come on-line within the next year or two that are currently under construction. There are seven projects that are in active production, encompassing over 500 workforce units in Upcountry, West Maui, South Maui, Haiku and Central Maui.
Kulamalu Hale was funded through a combination of the Maui County Affordable Housing Fund and a U.S. Department of Housing and Urban Development HOME Investment Partnerships Program grant provided through Hawaii Housing Finance and Development Corporation.
For information about rental opportunities at Kulamalu Hale, contact Hale Mahaolu at 872-4108.