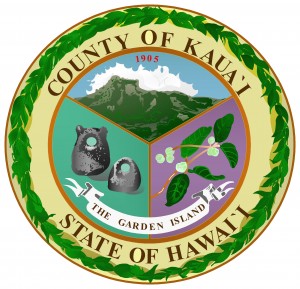 By Staff Reports
(LÎHU'E) – The Kaua'i Police Department and Life's Choices Kaua'i are teaming up with the Drug Enforcement Administration (DEA) on its sixth National Take Back Day this Saturday, Oct. 26 from 10 a.m. to 2 p.m.
During that time, anyone with unused or expired prescription medication is encouraged to drop off the medication free of charge at KPD headquarters in Lîhu'e, located at 3990 Kaana Street. Drop-offs are accepted anonymously, no questions asked.
Tablets, capsules, and all other solid dosage forms will be accepted during the event. Needles and syringes will not be accepted.
The goal of the National Take Back Initiative is to provide safe, convenient, and responsible means of disposal, while educating the public about the potential for abuse of these medications.
According to the DEA, more than 2.8 million pounds of unused prescription medications have been removed from circulation since the program's inception three years ago.
For more information on the National Take Back Initiative, please visit the DEA's website at www.dea.gov, or contact Lt. Karen Kapua with the Kaua'i Police Department at 241-1701, or Theresa Koki of Life's Choices at 241-4925.
To request an ASL Interpreter, materials in an alternate format, or other auxiliary aid support to participate in the Take Back drive, please call Officer Cayabyab at 241-1895.