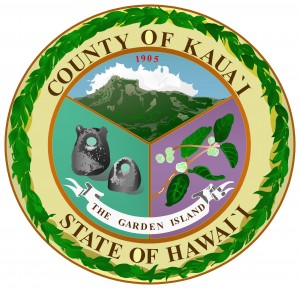 By Staff Reports
(Kauai)–– To mobilize the community to take action in stopping underage drinking and its negative consequences, Life's Choices Kaua'i has scheduled "Spring Cleaning" on Saturday, April 28.
We're encouraging the community, especially families, to turn in unused alcoholic beverages from their homes so children cannot access them," said Theresa Koki, Life's Choices Kaua'i coordinator, noting that this event is part of Alcohol Awareness Month.
The Spring Cleaning will be held from 10 a.m. to 2 p.m. at the Kaua'i Police Department headquarters in conjunction with the National Take Back Initiative where expired and unused prescription medications will be collected.
The initiative is a collaborative effort between the Drug Enforcement Administration, State Narcotics Enforcement Division, state Department of the Attorney General, and county agencies including KPD and Life's Choices Kaua'i.
Citing reports about the effects of underage drinking, Koki said, "Research has shown that there's a compelling need to address alcohol use among young people due to a range of health and social problems it contributes to including: brain impairment; academic problems; and alcohol dependence."
Statistics show that underage drinking is a widespread problem, said Koki.
Here in Hawai'i, one out of 10 eighth graders and more than one-third of tenth graders report that they have gotten drunk at least once. Can you imagine how this is affecting their developing brain and bodies?" said Koki. "As a community, we have to work together to let our children know that alcohol is very detrimental to their health and discourage them from using it."
For more information about the Spring Cleaning or to request special assistance or an auxiliary aid to participate in the event, please contact Koki at 241-4925 or tkoki@kauai.gov.
For more information about the National Take Back Initiative, please call Sgt. Darren Rose at 241-1708.