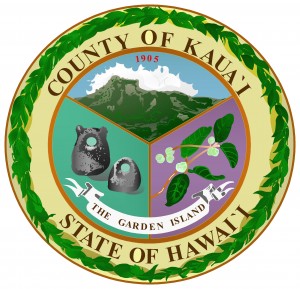 By Staff Reports
(LĪHU'E)- – Another opportunity to safely and anonymously dispose of unused or expired prescription drugs is coming up next week.
The public is encouraged to turn in their old medications on Saturday, April 27, 10 a.m. to 2 p.m. at the Kaua'i Police Department, 3990 Ka'ana Street in Līhu'e.
The aim of the National Prescription Drugs Take Back Day (NPDTBD) is to provide a safe, convenient, and responsible means of disposal, while educating the public about the potential for abuse of these medications.
Over the last two years, more than two million pounds of prescription drugs were collected across the U.S. during the National Take Back Days.
The Take Back Days are an important part of the prescription drug abuse prevention strategic plan released in 2011 by the Office of National Drug Control Policy.
The other strategies include: education of health care providers, patients, parents and youth; enhancing and encouraging the establishment of prescription drug monitoring programs; and increased enforcement to address doctor shopping and pill mills.
The NPDTBD is a collaborative effort between the Drug Enforcement Administration, State Narcotics Enforcement Division, state Department of the Attorney General, and county agencies including KPD and Life's Choices Kaua'i.
If you need an ASL Interpreter, materials in an alternate format, or other auxiliary aid support, please contact Karen Kapua at 241-1701 or kkapua@kauai.gov  at least seven days before the event.
For more information about the National Take Back Initiative, please go to http://www.deadiversion.usdoj.gov/drug_disposal/takeback/.