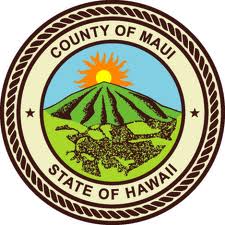 By Staff Reports
(Wailuku) – The County of Maui has published a booklet to help promote elder abuse awareness that will be distributed in the Maui News on July 21, 2013.
The 16-page color booklet is divided into two sections. The first part describes elder abuse and its many forms, from physical and emotional abuse, to self neglect, neglect from caregivers, and financial exploitation. This section also gives numbers to call for help.
The last section of the booklet features programs and services available in Maui County to help caregivers relieve stress, prevent burnout and learn self care, including Kupuna Care services such as home-delivered meals, assisted transportation, adult day care and personal care. Programs available to help family caregivers include Powerful Tools for Caregivers, EnhanceFitness, and Better Choices, Better Health.
The Maui County Office on Aging, Aging and Disability Resource Center (MCOA/ADRC) has released the film of a locally produced theatrical play that educates the community on the various forms of elder abuse. The film, Koi, Like the Fish, tells the tale of Koi, a man struggling to keep his dignity when his choices have disappeared and his decisions are no longer his to make. The film is available for local agencies, schools and churches upon request.
"Our goal is to educate folks about this issue and offer assistance through our many programs and services," said Deborah Arendale, Maui County Executive on Aging, "so our frail older adults can live with dignity, free from harm."
To observe Elder Abuse Awareness Month, which is recognized nationally each year during the month of June, MCOA/ADRC published two full-page ads in the Maui News, and began running a paid online banner on the Maui News website. An ongoing public service announcement also began running last month on Akaku, Maui Community Television on Channel 54.
MCOA/ADRC produced the booklet in collaboration with the State Department of Commerce and Consumer Affairs and the State Department of Human Services, Adult Protective Services division. Funding was provided by the Hawaii State Department of Health, Executive Office on Aging.
If you are an older adult and feel that you are being abused, contact Adult Protective Services at 243-5151. For copies of the booklet or to find out more about services and programs to reduce caregiver stress and burnout, call MCOA/ADRC at 270-7774, email
MCOA.ADRC@mauicounty.gov
, visit the web at
www.mauicountyadrc.org
or stop by the Office on Aging office at the J. Walter Cameron Center. From neighbor islands, call 643-ADRC (2372) toll free.