By Staff Reports
(Oahu)– Craig Santos Perez, an associate professor in the UHM Department of English, has been awarded the 2016 Lannan Literary Fellowship for Poetry in recognition of his distinctive literary merit and potential for continued outstanding work. This is Perez's second distinguished honor in a short period of time; he also received a 2015 American Book Award for from unincorporated territory [guma'] .
The fellowship provides Perez with a monetary award, as well as a residency at the Lannan properties in Marfa, Texas. The residency, typically 4 to 6 weeks long, will afford Perez the time and opportunity to immerse himself in an environment ideal for writing among other writers.  In total, the Lannan Foundation presented $850,000 to seven authors who received either the 2016 Literary Award or Literary Fellowship.
"I am honored and grateful to receive the Lannan fellowship, which will support the completion of my next book of poems," said Perez.  "As the first Pacific Islander author to receive the Lannan, I hope this will bring further attention to the literature and political issues of the Pacific."
Perez, a native Chamorro from Guam, has co-edited two anthologies of Pacific literature and authored three books of poetry.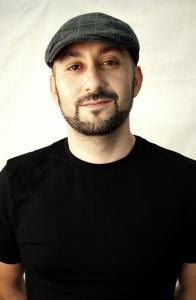 He holds an MFA in Creative Writing from the University of San Francisco and an MA and PhD in Ethnic Studies from the University of California, Berkeley.  Besides teaching in the UHM English department, he is also an affiliate faculty member in the Center for Pacific Island Studies and the Indigenous Politics Program of the Department of Political Science.
The Lannan Foundation is a family foundation dedicated to cultural freedom, diversity and creativity through projects that support exceptional contemporary artists and writers, as well as inspired native activists in rural indigenous communities.
Through its Literary Awards and Fellowships program, the Lannan Foundation hopes to stimulate the creation of literature written originally in the English language, and to develop a wider audience for contemporary prose and poetry.  Candidates for the awards and fellowships are recommended to Lannan Foundation by a network of writers, literary scholars, publishers and editors.
The College of Languages, Linguistics & Literature (one of the four Arts & Sciences colleges) of the University of Hawaiʻi at Mānoa offers a broad curriculum in English, foreign and heritage languages and literatures, second language studies and linguistics.  Its Asia and Pacific focused curricula is unique in the nation.  The faculty regularly teaches more than 25 languages, and has the capacity to teach many more.
If you would like to support the college, please visit www.uhfoundation.org/GivetoLLL.