By Staff Reports
(Honolulu)– Honolulu fight fans, rejoice! Fight 2 Win, the international competition that pairs local jiu jitsu practitioners with elite headliners in the world of grappling, will make its triumphant return to Honolulu to showcase Hawai'i's top local jiujiteiros and bring renown worldwide practitioners to the Hawai'i Convention Center on Jan. 7th, 2023.
Known as 'The Biggest Party in Grappling', Fight 2 Win is the revolutionary promotion changing the way audiences watch Brazilian jiu-jitsu.
The event will also mark the return of legendary Hawai'i international competitor Barrett Yoshida, a multiple time world champion and ADCC Hall of Fame inductee in 2022. Yoshida will headline the event when he competes against local jiujiteiro Garry Nakamura. See below for complete fight card.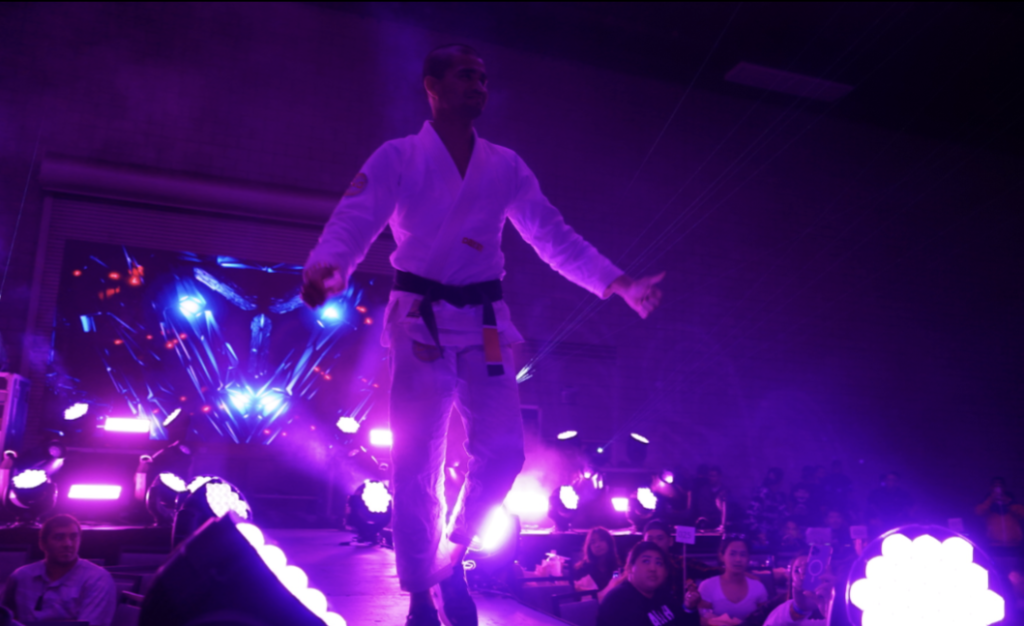 F2W allows YOU to be a part of the event. Headquartered in Denver, Colorado, Fight 2 Win is the original live BJJ event of its kind, hosting live events across the United States and beyond that focus on highlighting top local grapplers and creating an experience closer to a Las Vegas boxing match than a traditional BJJ tournament.
Fight 2 Win will celebrate their 216 promotion when they stop in Oahu on January 7th, at the Hawai'i Convention Center…the show will also serve as a showcase and celebration for local jiu jitsu practitioners and their families.
Fight 2 Win events have the highest production value for live BJJ in the country, featuring a high-intensity soundtrack, LED screens, a 32-foot catwalk for fighters, an elevated mat to improve the audience experience, and a constant stream of entertainment throughout the night.
Fans are encouraged to be involved at mat-level and experience the supercharged environment, which will bring the entire jiu jitsu community to Hawai'i's Convention Center.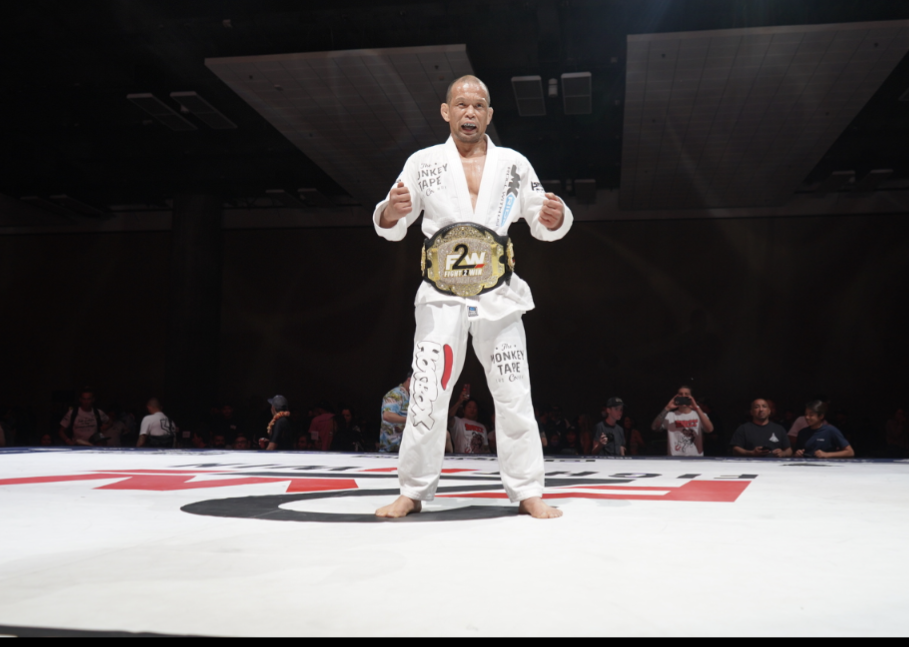 Confirmed Fight Card, F2W 216:
Black Belts
Garry Nakamura +250 vs Baret Yoshida -500
Jeremy Nitta +200 vs Horlando Montiero -400
Jason Tanaka +145 vs Edmund Li -250
Brandon Gross -185 vs Ericson Abalos +130
Ricky Ridela -+130 vs Gerson Atoigue -185
Christian Chun Fat -155 vs Levy Alizna +100
Kyle Foyle +100 vs Archie Almario -155
Tony Lynch -155 vs Daniel Lathrop +100
Ryan Wallace +100 vs Allan Di Lucia Santos -155
Charles Kevin Parsons Jr -130 vs Clifton Kelike Teshima -130
Thang Nguyen -185 vs Christian Agonoy +130
Nicholas Takashima -155 vs Logan Welsh +100
Patrick Stachel -500 vs Michael Tengan +250
Brown Belts
Brendon Jackson +100 vs Justin Puerto -155
Tim DeJesus +100 vs Albert Ramos Jr.-155
Nicholas Alcoran -155 vs Jayson Kira +100
Erin Millard -155. vs Maka Paracuelles =100
Joshua Coleon -130 vs Robbie Finnigsmier -130
Karter Nitahara -155 vs William Pollet +100
Joshua Harding +145 vs Lucas Baggio Pereira -250
Miguel Gonzalez +130 vs Annam Lre -185
Joshua Carroll +130 vs Laule Siazon -185
Maite Huang +145 vs Gina Bedan -250
Purple Belts
Dan Nagata +100 vs Christian Kelii Tabilang -155
Janno Riki +100 vs Jonah Kapihe -155
Dayne Torigoe -155 vs Eddie Nguyen +100
Josfer Padilla-Müller -185 vs Sean Sanada +130
Ryan Keoki Buffett +130 vs Erixs Reyes -185
Cheyden Leialoha -185 vs Devin Tyler demello +130
Blue Belts
Teniya Alo -250 vs Channel Tang-Ho +145
Cameron Dorsi -185 vs Alexander Thompson +130
Scott Festejo Jr -250 vs Jamone Soon +145
Giancarlo Gines +160 vs Siasau Satagiese -300
Ikaika King -155 vs Nicholas Lum +100
Damon Cabel +100 vs Martin Day -155
Jason Bitzer +100 vs John Yanuaria -155
Maka Brede -155 vs TaJuan Johnson +100
Kamren Wong -130 vs Joe-kila Miyashita -130
Jason Sanchez +100 vs Andre Sanchez-Romero -155
Kyle Masato Ishikawa +100 vs Landon Lee -155
Kids and Teens
Maya Malice Marie YoungBlood -155 vs Kaylee Peahipueo Yuki Cuyo +100
Tyler Connolly +130 vs Gavin Nestor -185
Makana Godwin -185 vs Ezekiel Zumbrink +130
Sebastien Gonzalez-130 vs Makenzen Wong -130
Aiden Wang -155 vs Skyzen Argast +100
Kawaiola Magno -155 vs Izik Zapata +100
Amaya Kapihe -155 vs Charlotte Baumgarner +100
Jaxson Padgett -130 vs Zayne Isomura -130
Judo
McCade Ho -500 vs Brandon Buenconsejo +250
Chane Umeno -300 vs Christopher Maeda +160
Kalaniloa Jacob Sanders -155 vs Paulsson Solomon +100
Jackson Tuli Fuamatu -130 vs Jonoah Moe -130
Carson Hernandez -185 vs Joshua Farin +130Tickets www.f2wtix.com or email f2wbet@gmail.com to place bets.