By Staff Reports
(Honolulu)– Honolulu fight fans, get ready for action! Fight2Win, the international competition that pairs local jiu jitsu practitioners with elite headliners in the world of grappling, will make its triumphant return to Honolulu to showcase Hawai'i's top local jiujiteiros and bring renown worldwide practitioners to the Hawai'i Convention Center on May 20th, 2023.
Known as 'The Biggest Party in Grappling', Fight2Win is the revolutionary promotion changing the way audiences watch Brazilian jiu-jitsu with unmatched production and ambiance.
The event, which travels around the USA, will be headlined by local grappling practitioners and international competitors, such as black belt Mo Black, who just won ADDC Open in Denver and ADCC Open Orange County.
Black will face one of the most interesting young prospects in grappling a local girl and Island Jiu Jitsu athlete, Teshaya Alo. Alo will be among the locals, such as Jeremy Nitta, Christian Chun Fat and others from all across the Hawaiian islands.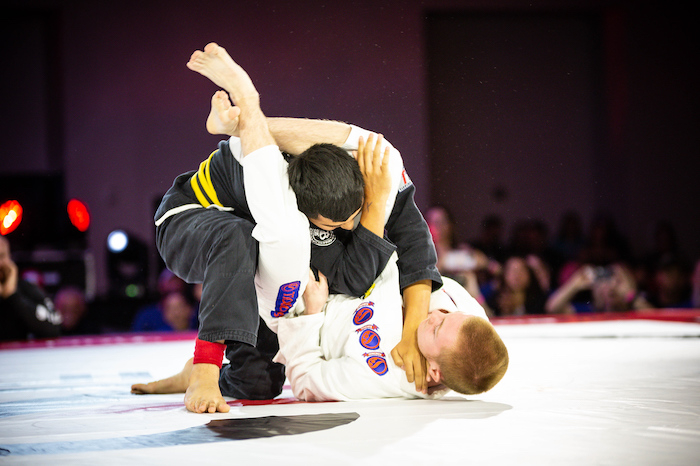 F2W allows YOU to be a part of the event. Headquartered in Denver, Colorado, Fight2Win is the original live BJJ event of its kind, hosting live events across the United States and beyond that focus on highlighting top local grapplers and creating an experience closer to a Las Vegas boxing match than a traditional BJJ tournament.
Fight2Win will celebrate their 229th promotion when they stop in Oahu on May 20th, at the Hawai'i Convention Center…the show will also serve as a showcase and celebration for local jiu jitsu practitioners and their families.
Fight2Win events have the highest production value for live BJJ in the country, featuring a high-intensity soundtrack, LED screens, a 32-foot catwalk for fighters, an elevated mat to improve the audience experience, and a constant stream of entertainment throughout the night.
Fans are encouraged to be involved at mat-level and experience the supercharged environment, which will bring the entire jiu jitsu community to Hawai'i's Convention Center.