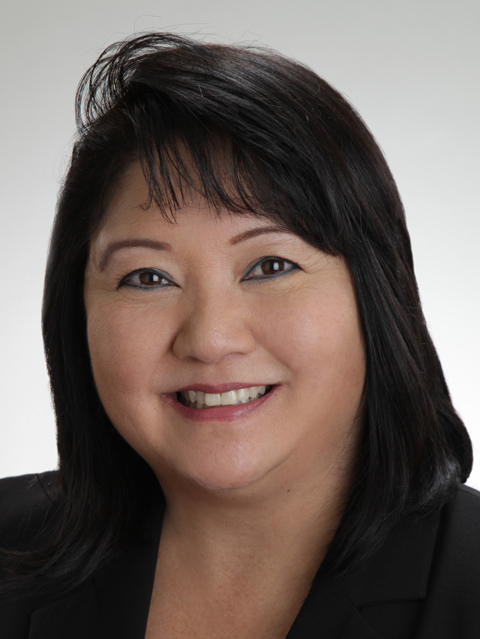 Photo courtesy of First Insurance Company of Hawaii
By Staff Reports
(Honolulu)– First Insurance Company of Hawaii (FICOH) has elected Stephanie Tokuhama vice president of Corporate Underwriting. An insurance professional with more than 30 years of industry experience, Tokuhama oversees FICOH's product development and new product and system training for FICOH's independent agency network.
Tokuhama joined FICOH in 2004 as an underwriting manager and over the next 10 years has held several positions in FICOH's Commercial Underwriting and Corporate Underwriting departments. In 2011, she was appointed assistant vice president of Corporate Underwriting. Prior to joining FICOH, she held positions at Hawaii Insurance Consultants, Sedgwick, and the State of Hawaii Department of Insurance.
"Stephanie's industry experience and strong analytical skills will continue to play a key role in FICOH's efforts to meet the evolving needs of Hawaii's personal and commercial lines markets," said Allen Uyeda, First Insurance CEO. "Her in-depth understanding of our business and insurance expertise will be major assets to FICOH as we build for the future."
Tokuhama graduated from Coe College in Cedar Rapids, Iowa with a BA in Business Administration and Accounting. She maintains an active producer's license and has also achieved her Chartered Property Casualty Underwriter (CPCU), Associate in Risk Management and Certified Risk Manager designations.
About First Insurance Company of Hawaii
Founded on August 11, 1911, First Insurance Company of Hawaii, Ltd. is the oldest and largest property and casualty insurer domiciled in Hawaii, with assets of $642.5 million, liabilities of $366.1 million and policyholders' surplus of $276.4 million as of September 30, 2013. First Insurance, a member of the Japan-based Tokio Marine Group, enjoys an "A+" (superior) rating from A.M. Best Co., whose ratings are widely recognized as a benchmark of an insurer's financial strength. Proud of its broadly experienced, service-oriented staff, First Insurance employs more than 300 insurance professionals and distributes its products through 29 independent general agencies. It has claims personnel on Oahu, Maui and the Big Island.
Follow First Insurance on Twitter (@FirstInsHI) and Facebook (www.facebook.com/FirstInsHI).