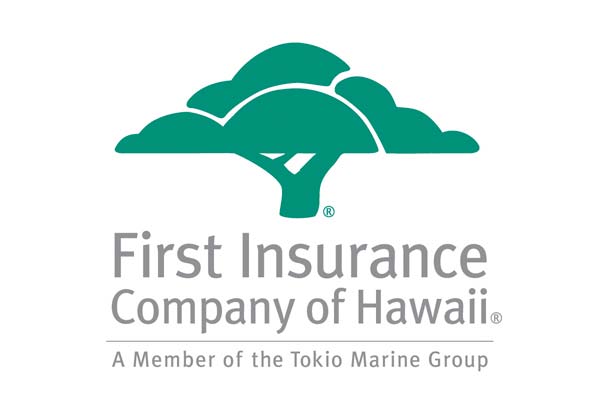 By Staff Reports
(Honolulu)– Since 1911, the inspiration for First Insurance's symbol has been the Royal Poinciana tree, whose orange blossoms and broad, leafy branches provide coverage throughout Hawaii.
Taking after its namesake, our mascot Poincy is all about "covering" the people of Hawaii. While Poincy is every inch the action-oriented mascot, he's a little shy when it comes to proclaiming his powers of strength and kindness. Now you can be the one to give Poincy his very own catchphrase. As part of our Mascot Catchphrase Challenge, First Insurance invites you to pen your best Poincy catchphrase for a chance to win $250 worth of free gas.
Here's how to participate:
"Like" First Insurance on Facebook at www.facebook.com/FirstInsHI.
Get to know Poincy on our Facebook video page.
Submit your best Poincy catchphrase in 12 words or less on Facebook or Twitter (@FirstInsHI) and tag it with #PoincyPhrase (1 entry per person per day).
Catchphrases will be randomly selected each week to win a First Insurance Prize Pack. At the end of the contest, we'll pick our top 10 and post them on Facebook. The author of the catchphrase that then gets the most "likes" will win $250 in free gas!
Contest Dates:
Submit your best Poincy catchphrases – Sept. 16 through Oct. 6, 2013
Weekly drawings for First Insurance Prize Pack – Sept. 23, Sept. 30 and Oct. 7
Top 10 catchphrases posted on Facebook – Oct. 7
Vote for your favorite – Oct. 7 through 13
Winner announced – Oct. 14
Please see our Facebook page for Official Rules and details.
About First Insurance Company of Hawaii
Founded on August 11, 1911, First Insurance Company of Hawaii, Ltd. is the oldest and largest property and casualty insurer domiciled in Hawaii, with assets of $631.4 million, liabilities of $359.7 million and policyholders' surplus of $271.7 million as of June 30, 2013. First Insurance, a member of the Japan-based Tokio Marine Group, enjoys an "A+" (superior) rating from A.M. Best Co., whose ratings are widely recognized as a benchmark of an insurer's financial strength. Proud of its broadly experienced, service-oriented staff, First Insurance employs more than 300 insurance professionals and distributes its products through 29 independent general agencies. It has claims personnel on Oahu, Kauai, Maui and the Big Island.
Follow First Insurance on Twitter (@FirstInsHI) and Facebook (www.facebook.com/FirstInsHI).