By Miguel Gonzalez-Editor
Photos and Video by Melanie Francisca
(North Shore)– The words "adventure" and "North Shore" have always gone together, but with the recent opening of CLIMB Works at Keana Farms, adventure just took on a different meaning.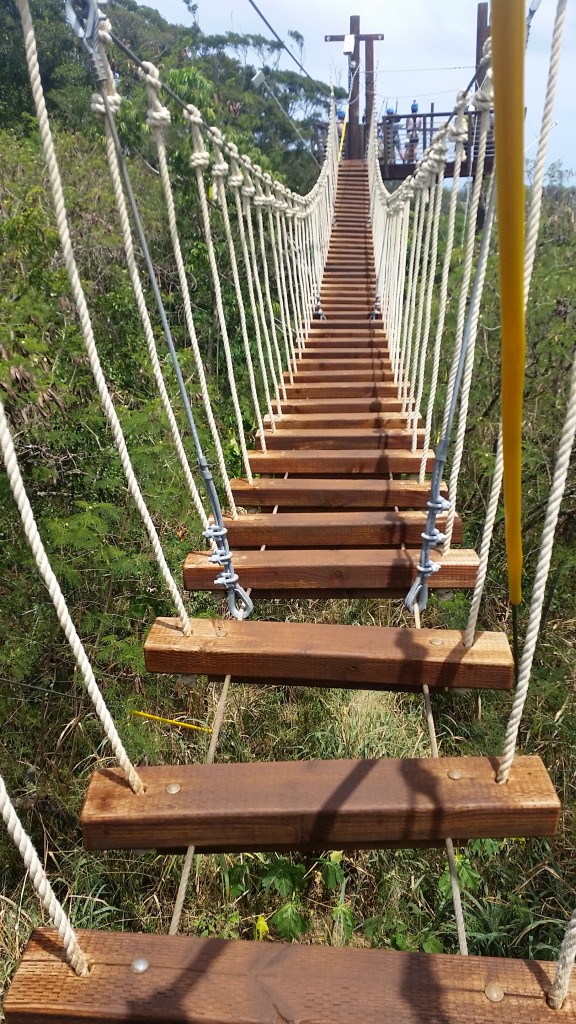 In a short time since opening its doors in 2014, CLIMB Works has become one of the most sought after destinations in the North Shore thanks to offering amazing experiences to patrons. All in an amazing natural setting with the spirit of aloha ever present.
Challenge. Learn. Inspire. Master. Believe. The mission of the CLIMB Works guides and staff is to get people out of their comfort zones in a safe and controlled environment. Not only words, these feelings are transmitted to patrons the minute they arrive to CLIMB Works headquarters at Keana Farms.
On the three hour tour, their friendly and knowledgeable guides provide a wealth of information that makes the seven dual zip lines, unique sky bridges and boardwalks, a fun ATV adventure to the top, as well as two rappel lines and an ascension line a breeze and a pleasure to experience. Its friendly staff and guides make the entire zip line tour a memorable one.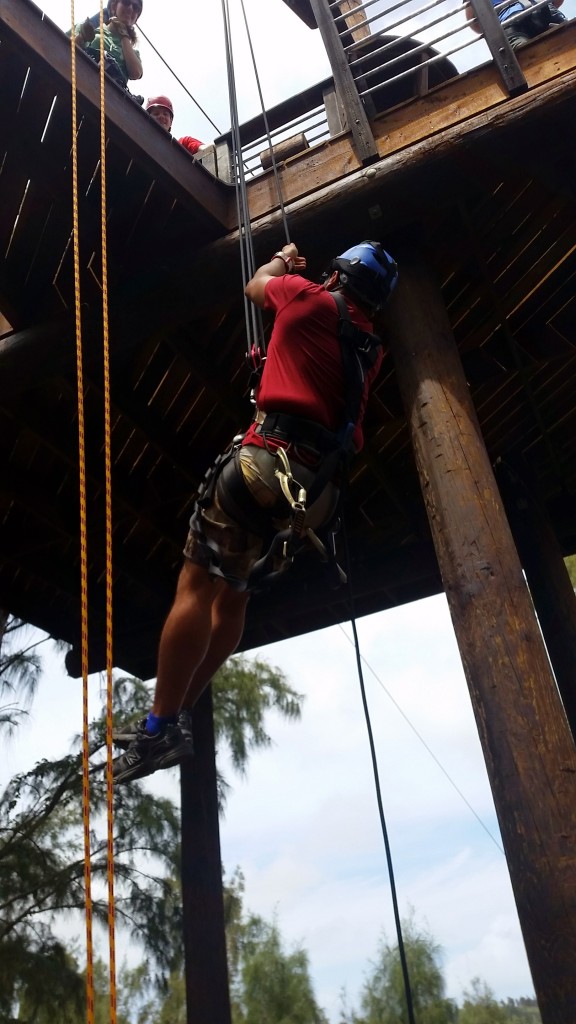 Zip lining through the hills of the North Shore is an amazing experience because it allows the user to see a side on the North Shore that most have never seen. You get a bird's eye view of a working commercial farm that produces over 1 million pounds of produce each year. We were even lucky enough to sample fresh tomatoes on our zip line experience.
The tour is both a fun and a wonderful learning experience because safety is put first. The ZIPKEA, a zip line breaking system, which eliminates riders having to "hand-brake" or drag themselves over spans on cable makes first-timers and experienced riders feel safe at all times. The guides at CLIMB Works not only took the time to educate us, but also took the time to explain the wonderful surroundings of Keana Farms and its truly amazing beauty.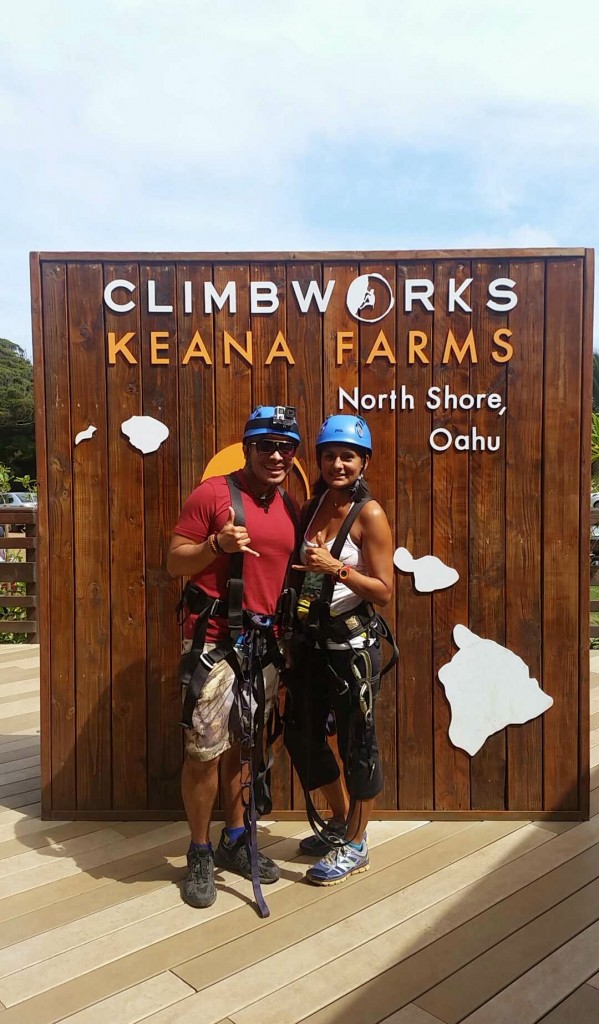 Zip lining at Keana Farms will run you about $169 per person, but the experience you will take away is completely priceless and it will leave you wanting to come back again. CLIMB Works is definitely an adventure for the entire family and one not to be missed.
For more information visit www.climbworks.com/keana_farms