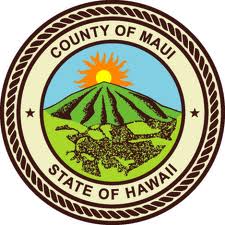 By Staff Reports
(WAILUKU, Maui, Hawai`i)– The County of Maui Mayor's Office of Economic Development announced today a business workshop, "On the Horizon: Visitors from Korea," being held in partnership with Maui Visitors Bureau.
The free workshop is designed for local businesses of all sizes and will be held on Monday, Oct. 21 from 1-4 p.m. at the Hyatt Regency Ballroom in Kaanapali. Speakers and panelists include Mr. Chanho Hong, President & COO of GSA Korea of Hawaiian Airlines, Mr. Kim Chin Sol, International Coordinator, Goyang Policy Planning Division, and Ms. Emily Kim, Marketing Director, Hawaii Tourism Korea.
Topics will include:
Understanding our Korean visitors
Language barriers
What do Korean visitors want form their Hawaiian vacation?
Korean market travel trends
How can Maui attract more Korean visitors?
Maui's strengths and weaknesses within this market
Is your company Korea ready?
The first 10 companies to reply may also request a free, on-site consultation with Mr. Kim Chin Sol to discuss ways to welcome Korean guests successfully.
"We have been actively pursuing the Korean tourism market as a means of strengthening our economic base," said Mayor Alan Arakawa. "Arrivals from South Korea have begun to increase dramatically, and it will be critical that local businesses are prepared to greet these visitors in ways that will make them welcome. We want them to feel at home on Maui, and to return for future visits."
Reservations are required. For more information, visit www.mauicounty.gov/OED (under "Quick Links" on the right) or email roxanne@mauivb.com. Deadline to register is October 4, 2013.