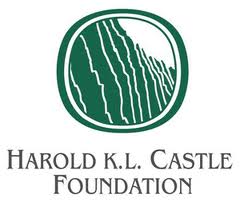 By Staff Reports
(Kailua) — The Harold K.L. Castle Foundation announced 4-that its board of directors in April approved $2.85 million in grants to nine community organizations targeting everything from youth-at-risk to furloughed women prisoners to Polynesian voyaging to protecting our coastal communities.
"We are thrilled to be able to continue the legacy of giving in this 50th anniversary year of the Harold K.L. Castle Foundation," said Terry George, the Foundation's executive vice president and chief operating officer. "Harold Castle had a unique vision when he created the Foundation in 1962. Today, his vision of philanthropy continues to touch so many lives and inspires so many people to help each other and to care for our Island culture and the environment."
George said the Foundation's concern for at-risk youth is the focus of a $750,000 grant to the Hawai'i Community Foundation to save 600 to 1,200 students from dropping out of middle school. The Hawai'i Community Foundation's "Pathways to Resilient Communities" initiative strives to stem the tide of middle school students disengaging from schools while also helping families at risk of becoming homeless.
"This is such an important initiative to build strong networks that are able to fashion better approaches to prevent homelessness and students dropping out of school," George said. "Our Foundation is just one of many philanthropies helping the Hawai'i Community Foundation raise
$12 million in this effort."
Other grants approved by the Harold K.L. Foundation's board of directors include:
• $550,400 to Kua'aina Ulu Auamo (KUA) to support a network of up to 30 community-based marine conservation sites statewide.
• $400,000 to Nature Conservancy of Hawai'i to manage more than 25,840 acres of protected waters along 39 miles of coastline in 12 communities.
• $250,000 in matching funds to the conservation group KUPU to expand the Hawai'i Youth Conservation Corps' internship programs focusing on wetland restoration in Windward Oahu.
• $225,000 to the Polynesian Voyaging Society to support a worldwide voyage by a traditional Hawaiian sailing canoe.
• $450,000 to the New Teacher Center to build the ability of principals to coach and support teachers and the ability of Complex Area Superintendents to coach principals.
• $125,000 to the School for Examining Essential Questions of Sustainability (SEEQS) to help open the first charter school focused exclusively on sustainability and serving 125 middle schoolers and to provide support for well-trained faculty.
• $60,000 to Kailua United Methodist Church to create a furlough home in Kailua for women parolees and prisoners, providing job training and other services.
• A $36,000 "challenge grant" to Special Olympics Hawaii to strengthen Windward Oahu community support for athletic training and competitions.
The legacy of the Foundation and its 50 years of philanthropy will be the topic of discussion tonight at Le Jardin Academy's Wang Auditorium from 7 to 9 p.m. The panel will be chaired by Kailua Historical Society President Paul Brennan and will include Terry George; Mitch D'Olier, CEO and President of the Foundation; Directors of the Foundation Randy Moore and Corbett Kalama; and Lisa DeLong, Kailua Intermediate School principal. The event is free and open to the public.
For more information on the history of the Harold K.L. Castle Foundation and its grantmaking, visit www.castlefoundation.org.