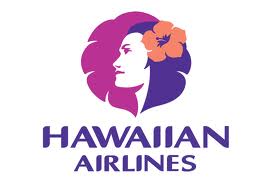 By Staff Reports
(Honolulu)–Hawaiian Airlines is giving Bay Area travelers even more incentive for a Hawaii vacation this summer with an expanded flight schedule to its new Maui hub from Oakland and San José, and a $498 fare sale for round-trip flights and free connections to Kauai, Hawaii Island, and Honolulu.
"Summer is just around the corner and we wanted to give travelers in the East Bay and South Bay even more reason to start dreaming about getting away to our beautiful islands and all there is to enjoy," said Glenn Taniguchi, Hawaiian's senior vice president of marketing and sales. "We're adding lots of flights in the heart of summer to make Hawaii more accessible to book a vacation."
Expanded Maui Schedule from Oakland, San José
Hawaiian is boosting total air seats to Maui from Oakland and San José during the peak summer travel period by 70 percent (12 flights weekly vs. 7 flights) increasing to daily service from four flights weekly from Oakland, and to five flights weekly from San José by adding two fights per week.
From July 1 through August 21, Hawaiian Flight #23 will depart Oakland International Airport daily at 8:10 a.m. and arrive at Maui's Kahului Airport at 10:25 a.m. The return Flight #24 will depart Maui daily at 12:05 p.m. and arrive at Oakland at 7:55 p.m.
From July 4 through August 19, Hawaiian Flight #45 will depart Mineta San José International Airport five days weekly on Sundays, Tuesdays, Wednesdays, Fridays, and Saturdays, at 8:40 a.m. and arrive at Maui at 10:55 a.m. The return Flight #46 will depart Maui on Mondays and Thursdays at 2:55 p.m. and arrive at San José at 10:45 p.m., with flights on Tuesdays, Fridays, and Saturdays departing Maui earlier at 12:25 p.m. and arriving at San José at 8:15 p.m.
$498 for Round-Trip Flights, Free Hawaii Connections
\ Hawaiian is offering a special summer fare sale of $498 for round-trip flights from Oakland and San José to Maui that is inclusive of all taxes and available in Economy Class for travel from June 10 through August 21, 2012. Tickets at the special fare must be purchased by Friday, March 23, and can be booked for travel originating from either the Bay Area or Hawaii online at Hawaiian's website, www.HawaiianAirlines.com or by calling the reservations department toll-free at (800) 367-5320.
To give a Hawaii vacation even more value, Hawaiian is allowing travelers to book flight connections from Maui to Kauai, Hilo and Kona on Hawaii Island, and Honolulu for no extra charge.
Hawaiian's new Maui hub and the accompanying 25 percent increase in flights between the islands is giving travelers improved access and more options to visit and experience Hawaii's diversity.
Complimentary Meals, Wide-Body Comfort
Hawaiian is the only carrier serving Hawaii to offer complimentary meals in Economy Class, and also the only carrier using wide-body, twin-aisle aircraft for all of its transpacific flights.
Travelers flying between Maui and Oakland or San José can relax and enjoy the comfort and roominess of Hawaiian's Boeing 767-300 aircraft seating up to 264 passengers.
Adding to the enjoyment of the travel experience is Hawaiian's distinctive "Hawaii Flies With Us" onboard service program showcasing the culture, natural beauty, people, tastes, Aloha Spirit, and authentic Hawaiian hospitality of Hawaii throughout the flight.
Flights between Maui and Kauai, Hawaii Island (Hilo and Kona), and Honolulu are made on comfortable Boeing 717-200 aircraft seating up to 123 passengers.