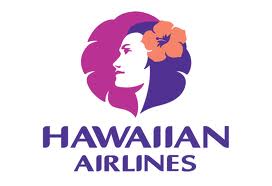 By Staff Reports
(Honolulu)– Hawaiian Airlines has announced its expanded flight schedule to accommodate increased demand for travel between Honolulu and Pago Pago during the summer with the addition of a third flight per week between the two cities starting June 19. The seasonal third flight will operate on Wednesdays through August 21, 2013.
In addition, Hawaiian announced that its Thursday flight between Honolulu and Pago Pago will operate on Fridays from June 21 through August 16, which will give Pago Pago service on Mondays, Wednesdays and Fridays for the summer season.
For the summer period, Hawaiian Flight 1465 will depart from Honolulu on Wednesdays at 4:40 p.m. and arrive in Pago Pago at 9:20 p.m. The return Flight 1466 will depart Pago Pago Wednesdays at 11:20 p.m. and arrive in Honolulu at 5:40 a.m. the following morning.
Hawaiian's Flight 465 / 466 round trip, currently operated on Mondays and Thursdays, will operate Mondays and Fridays at the same times as Flight 1465 / 1466 for the summer season.
Reservations can be made online at HawaiianAirlines.com, through any professional travel agent, or by calling Hawaiian toll-free at 1-800-367-5320.