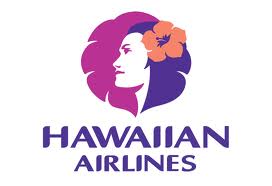 By Staff Reports
(Honolulu)– Following the addition of three aircraft to its neighbor island fleet and the introduction of its Maui hub, Hawaiian Airlines today announced a short-term fare promotion for one-way travel on all nonstop routes connecting Honolulu, Kauai, Maui, and Hawaii Island (Hilo and Kona) through June.
Peter Ingram, Hawaiian's executive vice president and chief commercial officer, said, "We've added lots of new daily flights and made it easier to move about the islands. The extra capacity also presents an opportunity for us to offer additional pricing options."
The one-way promotional fares being offered are as follows, with the travel period extending from April 10 through June 30, 2012. Tickets must be purchased by April 30.

$72.30    Honolulu – Maui
                Honolulu – Kauai
$75.30    Honolulu – Hilo
                Honolulu – Kona
                Maui – Kauai
                Maui – Hilo
$65.30    Maui – Kona
The special fares include all taxes and fees. Seats offered at the special fares are subject to availability and may vary by day and flight. Tickets must be booked online at Hawaiian's website, www.HawaiianAirlines.com.
As of the end of March, Hawaiian has increased its neighbor island schedule by 23-25 flights daily, fueled by the addition of three Boeing 717-200 aircraft to its fleet and the creation of a Maui hub at Kahului Airport to expand service options for mainland and neighbor island connections.
Customer benefits include improved travel accessibility between the islands, more flights daily during key periods, and additional nonstop service connecting Maui with both Kauai and Hawaii Island.