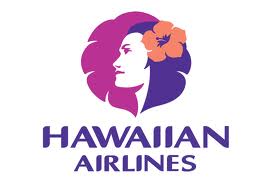 By Staff Reports
(Honolulu)– Hawaiian Airlines is accepting applications to fill up to 175 new flight attendant positions serving its transpacific and neighbor island routes.
Applications will be accepted until February 14 and must be submitted online to Hawaiian's website for consideration. Visit www.HawaiianAir.com/AboutUs/Employment-Opportunities/ for more information about the flight attendant position and other jobs offered by Hawaiian.
Qualified candidates will be contacted by Hawaiian if they are selected to participate in an initial interview later this month.
Hawaiian is hiring flight attendants to support new services being added in the coming months. Hawaiian is launching daily nonstop service between Honolulu and both Fukuoka (April 16) and New York City (June 5); adding a third daily flight year-round between Honolulu and Los Angeles (June 7); reintroducing nonstop daily service between Maui and Los Angeles this summer (June 21 – August 18); and increasing to daily flights year-round between Honolulu and Seoul (July 16).
Hawaiian is also currently increasing its neighbor island flight schedule by an extra 23 to 25 flights daily, which is being supported by the addition of three Boeing 717-200 aircraft to its fleet.
Additional new transpacific services are being planned as Hawaiian continues to introduce more of its new Airbus A330-200 aircraft into the fleet. Four new A330s are joining the fleet by mid-year, followed by the delivery of 13 new A330s between 2013 and 2015.
Hawaiian currently has more than 4,200 employees, the most in the company's history, and plans to increase its workforce by an additional 500 employees this year.