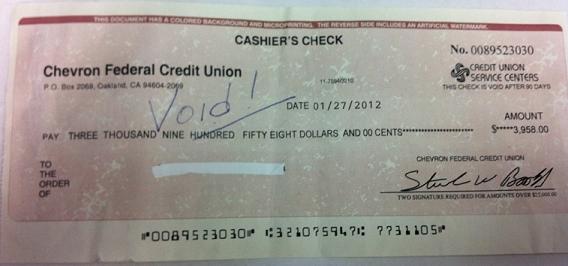 By Staff Reports
(Honolulu)– Robert Allan Jones, acting special agent in charge of the Honolulu Office of the Federal Bureau of Investigation (FBI) warned the public about "work-from-home" scams advertised on the Internet that ultimately seek to defraud money from job-seekers and their banks.
The Honolulu FBI has seen a recent uptick in complaints regarding this type of scam in which a job-seeker responds to an unsolicited e-mail or Internet posting seeking employees to work from home. After a brief job screening period, the worker receives a check and is ordered to negotiate the check in their bank account, keep a portion, and wire transfer the remainder of the money to accounts controlled by the defrauders. The worker is unaware that the check is actually a counterfeit. The defrauders hope to receive the wire transfer from the worker before the worker is notified by their bank that they have deposited a worthless check in their account.
In January 2012, a Kauai woman answered a Craigslist advertisement seeking work-from-home employees for a fake oil company using the name DSL Oil. Shortly thereafter, she was mailed a counterfeit Chevron check for $3,958 and told to deposit the check into her personal bank account, keep $200 and wire transfer the balance to her new employer. The woman recognized that something was wrong and refused to send the wire transfer.
In an unusual twist, the woman then received a fraudulent e-mail claiming to be from the Honolulu office of the FBI and threatening her with criminal prosecution for her refusal to wire the money. The defrauders used the name and included a photograph of an actual Honolulu FBI special agent to create the illusion of credibility. The FBI has previously warned the public against scams where names and photos of U.S. government officials are used in attempts to add credibility to financial frauds. The Kauai woman contacted the real FBI in Honolulu who confirmed that the e-mail was a fake.