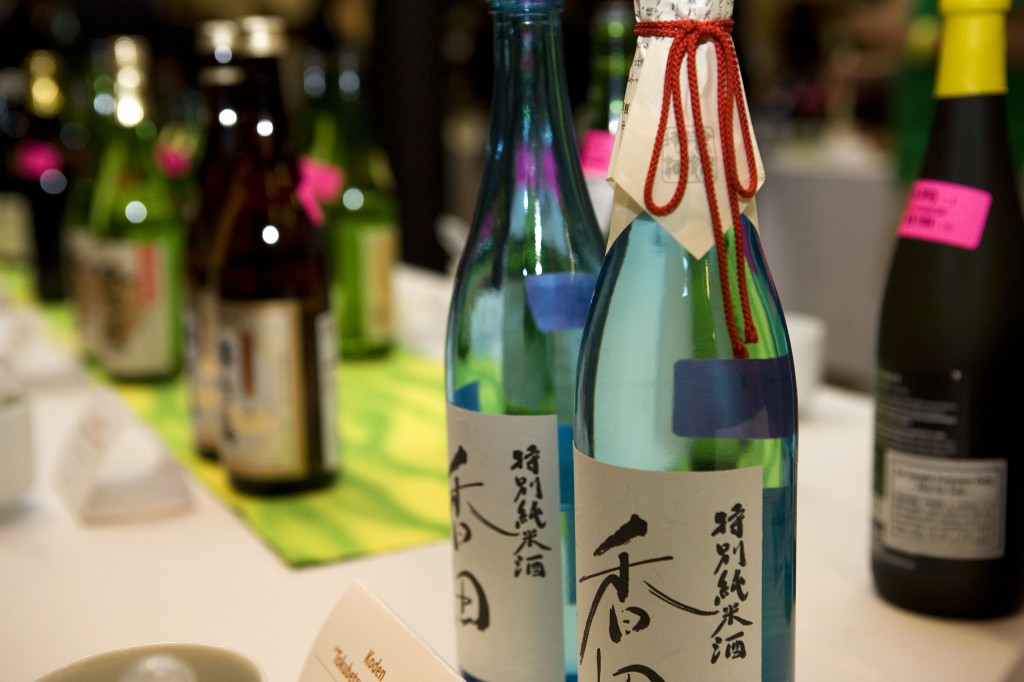 By Staff Reports
(Oahu)– The 2013 Joy of Sake Honolulu, the largest sake celebration outside Japan, will feature a record 384 of the world's finest sakes in peak condition along with sake appetizers from 16 of Hawaii's top chefs. Nearly all of the sakes are from Japan, representing every sake-brewing region in the country, and almost half are ultra-premium daiginjo sakes. Of the 384, well over half (223) are not available in the U.S.
The Honolulu Joy of Sake will be held Friday, August 16, 6:30 – 9 p.m. at the Honolulu Convention Center. Pre-event entertainment begins at 6 p.m. with taiko drumming by Kenny Endo, followed by a traditional kagami-biraki ceremony in which the lid of a sake barrel is broken open with wooden mallets and dignitaries share cups of sake to mark the official beginning of festivities. Doors open at 6:30, when entertainment kicks in with Soul-Kyo, a contemporary hypnotica band featuring the Japanese koto, electric bass and synthesizers.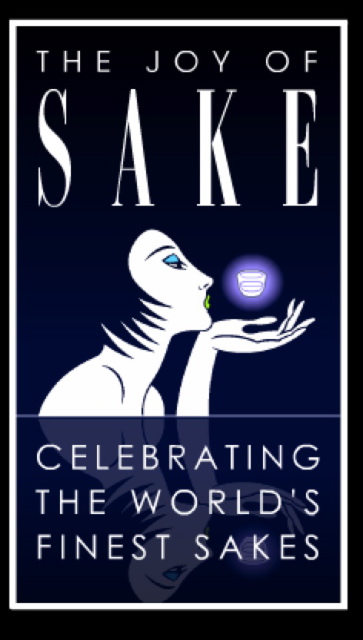 Tickets are $85 in advance and $95 at the door; available by phone at 808-222-0195, at www.joyofsake.com, or at The Sake Shop. This year's event features a stellar line-up of chefs and restaurants including:
3 Chef Hui—Sheldon Simeon, Wade Ueoka and Lance Kosaka in a special one-night Joy of Sake collaboration
Banzai Sushi
BLT Steak
Cakeworks
Chef Chai
Chez Kenzo
Doraku
Gyotaku
Halekulani Hotel
Hoku's
Kaiwa
Nobu Waikiki
The Pig and the Lady
Pili Hawaii
Umami Café
Vintage Cave
The popularity of sake has tripled in the U.S. in the last 15 years, with imports up 13 percent in 2013 to date.  "Sake-making is undergoing a renaissance in Japan," said event organizer Chris Pearce, "and The Joy of Sake is the perfect way to experience the wonderful variety of styles and techniques."
Nowhere is sake more popular than in Honolulu, where the city's generations of familiarity with sake and its love of Japanese food have made it the national leader in the number of sake-serving restaurants per capita.
The Joy of Sake was launched in Honolulu in 2001 in conjunction with the U.S. National Sake Appraisal to give sake enthusiasts an opportunity to experience and appreciate premium "competition sakes" from breweries all over Japan, each recently bottled and cold-stored to ensure maximum flavor. That first event featured just 124 sakes and a handful of local restaurants; in recent years it has regularly sold out with more than 1,200 guests attending.
The U.S. National Sake Appraisal is a blind tasting held over two days at the Hawai'i Convention Center and conducted by a team of 10 judges from Japan and the U.S. Each entry is evaluated for aroma, taste, balance and overall harmony; those with the best scores receive gold and silver awards. All 384 entries will be available for tasting at this year's Joy of Sake.
Then the show hits the road. The only local event to launch an annual world tour heads to New York on September 26 with all 384 sakes and appetizers from 14 restaurants, including four Michelin star winners. Tokyo's Joy of Sake on November 7 will feature a similar premium line-up.
Joy of Sake – New York City
Thursday, September 26, 6 – 9 p.m.
Altman Building, Chelsea
Tickets $95 in advance, $110 at the door
Joy of Sake – Tokyo
Thursday, November 7, 6 – 9 p.m.
TOC Building, Gotanda
Tickets $95
For more information visit www.joyofsake.com.