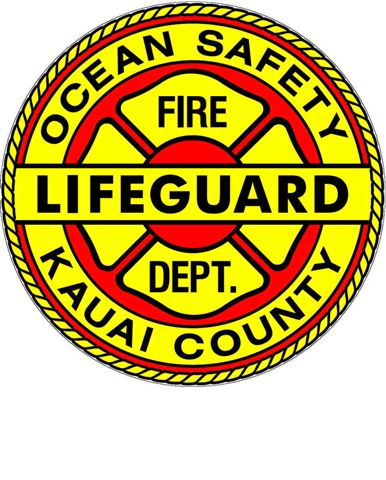 By Staff Reports
(Kauai)– Registration for the Kaua'i Junior Lifeguard Program will begin today Tuesday, May 1.
The program is free and is designed to teach young people, ages 13 to 17, ocean safety and lifesaving skills. Additionally, it covers drug awareness, physical conditioning and competition skills.
Applications can be picked up at all lifeguard towers around Kaua'i and at the Fire Department headquarters located at the Līhu'e Civic Center Piikoi Building, 4444 Rice Street, Suite 315. A copy of the applicant's birth certificate must be attached to the completed registration form.
Registration is limited to 50 participants per site.
There are five sites scheduled for this year's Junior Lifeguard Program: Salt Pond, June 4-8; Lydgate, June 18-22; Hanalei, July 9-13; Po'ipū, June 25-29; and Kalapakī, July 16-20. The week-long sessions run Monday through Friday, 10 a.m. to 2 p.m.
To be eligible for the workshop, participants must be committed to the challenges it offers and be able to swim and run 100 yards non-stop without assistance.
Participants will need to bring their own lunch, sunscreen and a towel to the training daily.
Program sponsors include the County of Kaua'i, Hawaiian Lifeguard Association, Kaua'i Lifeguard Association, and many generous businesses and individuals.
For more information, or to request special assistance or an auxiliary aid, please call the Ocean Safety Bureau at 241-4984 or 241-4168.