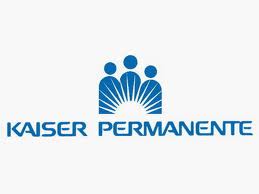 By Staff Reports
(Honolulu)– Kaiser Permanente Hawaii today announced that Leanne Hunstock, DNP, MBA, MEd, NEA-BC, will return to the state's largest integrated health care organization as Chief Operating Officer (COO), Care Delivery & Vice President, Quality beginning January 6, 2014.
Hunstock served as COO and Chief Nursing Officer at Moanalua Medical Center from 2008 – 2010.  She brings more than 35 years of experience in health care, most recently from CHA Hollywood Presbyterian Medical Center in Los Angeles where she served as Senior Vice President, Business Development.
In her new role, Hunstock will lead patient care operations focusing on the quality and patient-centered approach that has helped Kaiser Permanente Hawaii achieve market leadership in health care service delivery.
She holds a Doctorate of Nursing Practice in Executive Leadership of Healthcare Systems from the University of San Francisco, a Master of Business Administration from the University of Phoenix, and a Master of Education from Northern Arizona University.
Hunstock will replace current COO, Care Delivery & Vice President, Quality, Bill Haug, who will retire at the end of February 2014.
Kaiser Permanente Hawaii has provided total health to the people of Hawaii for more than 50 years, with physicians who are members of the Hawaii Permanente Medical Group, the largest multi-specialty physician group practice in the state of Hawaii. Kaiser Permanente is dedicated to care innovations, clinical research, health education and the support of community health. Visit kp.org for additional information. Become a fan of good health with Kaiser Permanente Hawaii: Like our page at Facebook.com/KPHawaii and follow @KPHawaii on Twitter.