By Staff Reports
(Oahu)– Kamalani Academy, a distinguished K-8th public charter school in Central Oahu, is delighted to announce that enrollment is now open for the upcoming 2023-2024 academic year. Known for its small class sizes and close-knit community, Kamalani Academy invites families in the Central Oahu, and beyond area, to join their ohana and discover the exceptional educational opportunities our institution has to offer.
Kamalani is a Na Mea Hawaii Arts Integration public charter school. As a public school, we are tuition-free, funded by taxpayers. Our students must meet the same academic standards as all other Hawaii public school students. Kamalani is open to all students.
Kamalani is located at 1403 California Avenue, Wahiawa, in the building previously occupied by Our Lady of Sorrows Catholic School.
Our arts integration curriculum uses the arts (drama, dance, music, etc.) to teach the traditional academic subjects of math, reading, science, and social studies. A student need not have any particular artistic talent to attend Kamalani. We believe that all students can learn to enjoy the arts, while enhancing their learning of academics. Our curriculum is modeled after the highly successful arts integration program at Pomaika`i Elementary on Maui and the Five Star, accredited Doral Academy Schools in Nevada.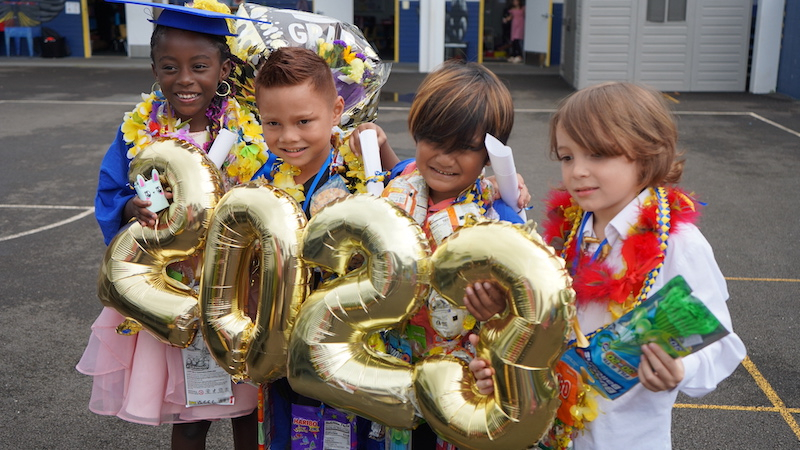 At Kamalani Academy, students benefit from a remarkable student-to-teacher ratio of less than 20 students per class, ensuring individualized attention and personalized instruction. With only one class per grade, the school fosters an environment that promotes a strong sense of belonging and encourages meaningful relationships between students, teachers, and families.
"Kamalani Academy is proud to be a part of the Central Oahu community, and we are excited to welcome new students for the upcoming school year," said Miguel Gonzalez, spokesperson for Kamalani Academy. "Our commitment to providing an exceptional education and nurturing environment has made us a beloved choice among families in the area. We invite all interested families to explore Kamalani Academy and see why our ohana thrives here."
Kamalani Academy is dedicated to delivering a comprehensive curriculum that focuses on both academic excellence and the holistic development of each student. With a team of highly qualified and passionate educators, the school employs innovative teaching methods to cultivate critical thinking, creativity, and problem-solving skills in their students. In addition, Kamalani Academy offers a range of extracurricular activities and enrichment programs to further enhance the educational experience.
To learn more about Kamalani Academy and the enrollment process for the 2023-2024 school year, interested families are encouraged to contact school parent liaison Carrie Sharpe, who can be reached at 808-203-2993 or via email at info@kamalaniacademy.org
Additional information can also be found on the school's website at www.kamalaniacademy.org
About Kamalani Academy:
Kamalani Academy is a leading K-8th school in Central Oahu, committed to providing a nurturing and academically rigorous environment for its students. With small class sizes and a one-class-per-grade model, Kamalani Academy offers a close-knit community where students receive personalized attention and thrive academically, socially, and emotionally. The school's dedicated educators deliver a comprehensive curriculum that promotes critical thinking, creativity, and holistic development. Kamalani Academy is proud to be a beloved choice among families in the Central Oahu community.