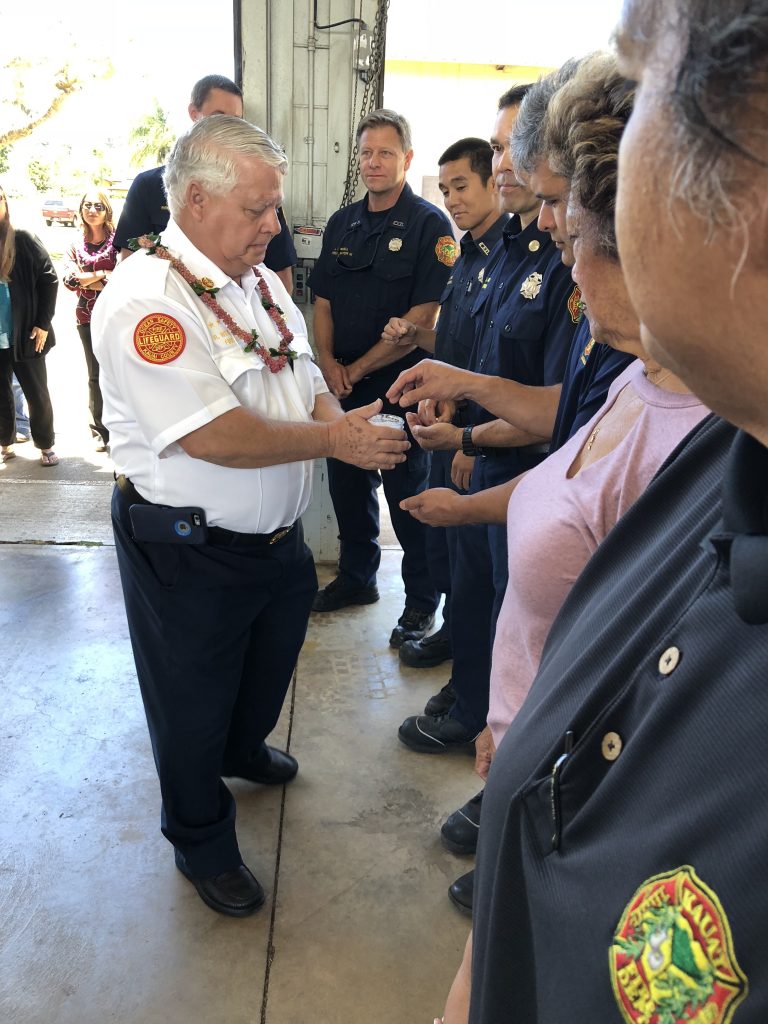 By Staff Reports
(KALĀHEO) –The Kaua'i Fire Department held a blessing and rededication ceremony on Mondayfor the newly renovated Kalāheo fire station.
"A fire station is a second home for our firefighters who work 24-hour shifts in order to keep our residents and visitors safe," said Fire Chief Robert Westerman. "This is an exciting day for all of us, and on behalf of our department and Mayor Bernard Carvalho Jr., I thank our Housing Agency, the Kaua'i County Council, our contractors and our community for their support and partnership."
The rehabilitation project included restoring the station's existing driveway, repairing the existing moss rock wall, re-roofing, replacing the ceiling and light fixtures, and installing a photovoltaic system.
The $409,000 project was a collaboration between the County's Housing Agency and KFD, with funding provided by the U.S. Department of Housing and Urban Development through the Community Development Block Grant program.
Work was completed in March 2018.
Peterson Bros. Construction Inc. and Shioi Construction Inc. were the general contractors on this project.
Reverend Jade Waialeale Battad officiated the blessing ceremony to an audience of approximately 35 KFD personnel and family, government officials and community partners.