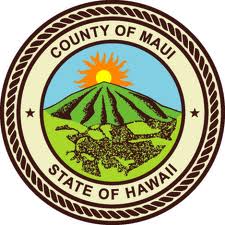 By Staff Reports
(Wailuku, Maui, Hawai`i)– The Division of Motor Vehicles & Licensing proudly announces the grand opening of its newly relocated Lahaina Satellite Office.
The Lahaina Satellite Office is located at 335 Keawe Street, Suite 209.  The grand opening event will be held Friday, June 28 at 10:30 a.m. in front of the office.
The revised office hours for Lahaina Satellite Office will be from Noon – 4:00 p.m. on Friday, June 28, 2013.
All other DMVL Offices will remain open for regular customer service hours from 8:00 a.m. – 3:30 p.m. and the Kahului Service Center located at the Maui Mall will be open from 8:00 a.m. – 4:00 p.m.
Customers with questions may call the DMVL Call Center at (808) 270-7363.