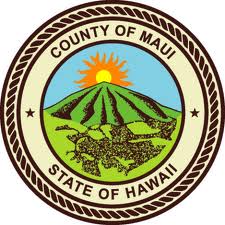 By Staff Reports
(Maui)– Mayor Alan Arakawa's next "County on Your Corner" will be held on Saturday, January 28, from 10 a.m. to noon at Queen Kaahumanu Center in Kahului.
"It is important to connect with people face to face," says Arakawa. "'County on Your Corner,' which is scheduled in a different location each month, is a good way for myself and members of my cabinet to interact with the community on the issues that are of most interest to them."
Joining Arakawa at this "County on Your Corner" event will be Councilmember Joseph Pontanilla, Managing Director Keith Regan, members of Mayor Arakawa's cabinet such as Public Works Director David Goode, Public Works Deputy Director Rowena Dagdag-Andaya, Transportation Director JoAnne Johnson-Winer, Housing & Human Concerns Director JoAnn Ridao, and Water Director Dave Taylor.
In conjunction with "County on Your Corner" the Mayor's Office is coordinating a talent show, the performers of which will be our very own County employees on center stage.
For more information, call 280-1299.