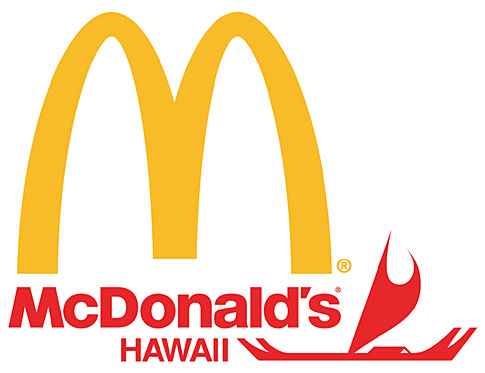 By Staff Reports
(Honolulu)– Just in time for National Family Literacy Day, McDonald's Restaurants of Hawaii will invite families to read together with the launch of a new Happy Meal Books promotion.
From Nov. 1 to Nov. 14, McDonald's will offer books to Happy Meal customers, part of a national effort in which more than 20 million books will be distributed. Throughout the two-week Happy Meal Book offer, families will be able to enjoy four original books featuring McDonald's Happy Meal characters. Each limited-edition book brings nutrition, imagination and play to life in a fun way.
"We're excited that families will be able to spend time together and celebrate the joy of reading with these entertaining and educational Happy Meal Books," said Erlinda Rosario, a McDonald's Restaurants of Hawaii owner and operator. "This is part of McDonald's continuing efforts to enrich the lives of families by inspiring family reading time. McDonald's is committed to the happiness and well-being of our keiki."
"Our Happy Meal Books provided McDonald's of Hawaii a great opportunity to encourage reading and child literacy in Hawaii by working with organizations like the Hawaii State Library System and continuing our support of their reading programs," said Rosario.
As part of the Happy Meal Books promotion McDonald's is partnering with Reading is Fundamental (RIF), the nation's largest children's literacy nonprofit organization. RIF will distribute 100,000 books across the country and in Hawaii to children who lack easy access to books.
Also starting on Nov. 1, McDonald's will give families anytime access to reading with a new interactive digital book each month through the end of 2014. An interactive digital version of the Happy Meal printed book, "The Goat Who Ate Everything," will also be available online.
The e-books are produced by an award-winning global publisher – DK Publishing – and the first e-book will feature DK's Amazing World Series with "The World's Great Cities." The Happy Meal Books and the DK Publishing e-books will be available for download on McPlay, McDonald's Happy Meal app and at HappyMeal.com.
The four original limited-edition books include:
"The Goat Who Ate Everything," which tells a story of a goat who has a big appetite and struggles to eat right. But when he does, he feels great and becomes the playful "kid" everyone loves.
"Deana's Big Dreams,"  which explains how Deana, the world's smallest dinosaur, grew tall by eating right.
"Ant, Can't," which features Ant, a tiny bodybuilder who's big on encouraging physical fitness through exercise and eating right.
"Doddi the Dodo Goes to Orlando,"  which follows happy-go-lucky bird Doddi who travels the world. She eats right because this dodo is always on the go-go.
For more information about the Happy Meal Book promotion or about McDonald's full line of menu choices, including nutrition information, visit HappyMeal.com or www.McDonalds.com.
About McDonald's Restaurants of Hawaii
McDonald's Restaurants of Hawaii has 85 restaurants and more than 5,200 employees in Hawaii, Guam and Saipan. In Hawaii alone, the company has 75 restaurants and more than 4,600 employees. McDonald's total economic impact on the state yearly, directly and indirectly, is about $370 million in spending and nearly 12,000 jobs in the community. McDonald's prides itself on offering career opportunities to employees, with most managers staying with the company for more than 18 years. Follow McDonald's Restaurants of Hawaii on Twitter at @McDonaldsHawaii.
About McDonald's
McDonald's USA, LLC, serves a variety of menu options, including wholesome choices, made from quality ingredients to more than 26 million customers every day. Nearly 89 percent of McDonald's 14,000 U.S. restaurants are independently owned and operated by businessmen and women. Customers can now log online for free at approximately 11,500 participating Wi-Fi enabled McDonald's U.S. restaurants. For more information, visit www.mcdonalds.com, or follow us on Twitter (@McDonalds) and Facebook (Facebook.com/McDonalds) for updates on our business, promotions and products.