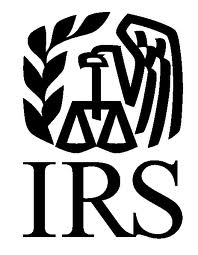 By Staff Reports
(Hilo)—Millions of workers could overlook a special federal tax credit because they don't know about the Earned Income Tax Credit, or EITC.   If you are earning $49,078 or less from wages, self-employment or farming in 2011, you may be able to qualify.  You must file a federal income tax return and claim the credit to get it.   Last year, EITC added an average of $2,100 for eligible workers.
Many people will qualify for the first time this year due to economic changes in their income or changes in their marital or parental statuses according to the IRS.  The agency estimates four out of five eligible workers currently claim their EITC.
"We want to raise that to five out of five," said Frecia Basilio, Economic Development Specialist for the County of Hawai`i, Department of Research and Development.   "This money can make a real difference to workers struggling in this economy.  You earned it. Now you need to file, claim it and get it."
You can get free help to determine your EITC eligibility and claiming the credit. Many communities have volunteer income tax assistance sites. You can locate a site by calling the Department of Research and Development at 961-8085, or the IRS at 1-800-906-9887.
To accurately determine EITC eligibility and prepare returns, individuals should bring:
Photo proof of identification
Social Security cards for themselves, their spouse and all dependents or Social Security number verification letters issued by the Social Security Administration
Birth dates for all persons listed on the tax return
Wage and earning statement(s) Forms W-2, W-2G, and 1099-R, from all employers
Interest and dividend statements from banks (Forms 1099)
Copies of their prior year federal and state returns, if available
Bank routing and account numbers for direct deposit of their refunds
Other relevant information about income and expenses
Amounts paid for day care, if applicable, and the day care provider's identifying number.
Both spouses must be present to sign joint returns. Anyone paid to prepare federal income tax returns is required by law to sign the return and enter their Preparer Tax Identification Number.
"EITC is a financial boost for working people in a recovering economy and allows more funds to flow within our communities.  It's money that can make lives a little easier," Basilio said.