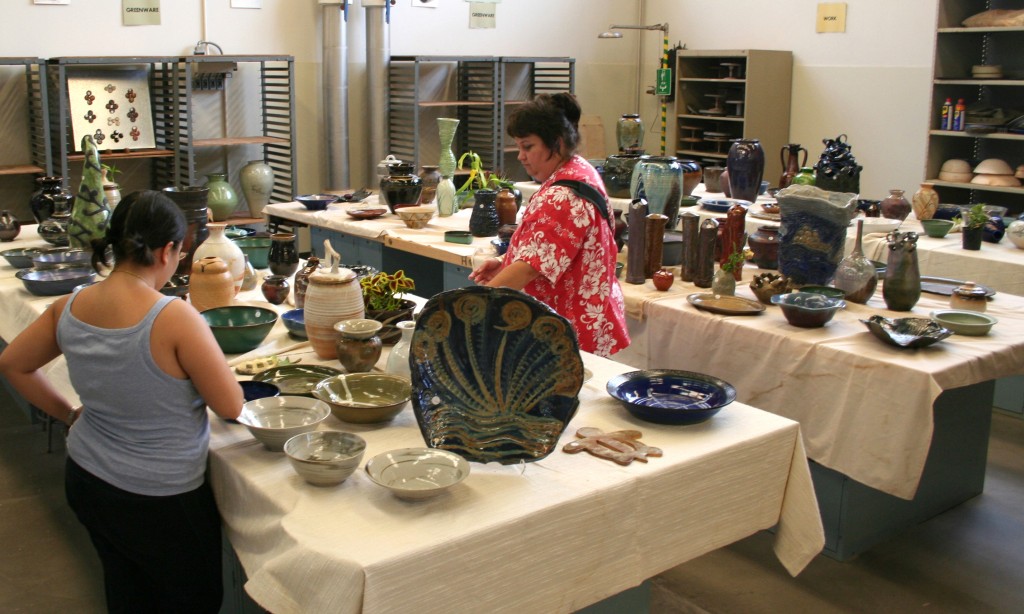 By Staff Reports
(Kaneohe)- Windward Community College's Ceramics Club will hold its ever-popular Mother's Day Pottery Sale with great gifts for moms on Friday, May 3 from 9:00 a.m. to 7:00 p.m. and Saturday, May 4 from 9:00 a.m. to 3:00 p.m., located in the ceramics studio at Hale Palanakila, Room 216 (follow arrows on campus).  The event is free and open to the public.
The annual fundraiser will offer beautiful and affordable ceramics from 30 artists and students. Items for sale will include stoneware, porcelain, raku, and pit-fire vases, teapots, bowls, covered jars and bakers, planters, mugs, and many one-of-a-kind and sculptural pieces. Proceeds from the sale will fund student scholarships and help to meet the annual supply and maintenance needs of the program.  For more information, call Paul Nash at 808-235-7323.
Those interested in creating their own pottery in a state-of-the-art ceramic studio can register for Play in Clay for Adults. Ongoing sessions take place every six weeks with studio time at night from 6 – 8 p.m. For more information, go to the website at www.windward.hawaii.edu, then click on the Continuing Education link, or call 235-7433 to register.