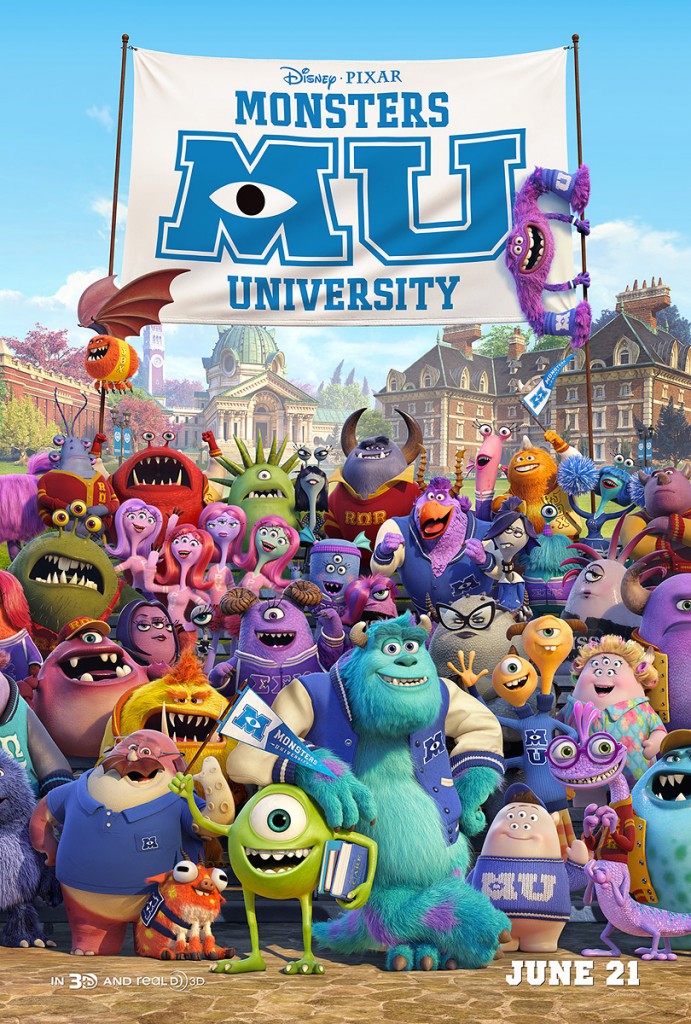 By Nolan P. Smith
(Honolulu)— In 2001, Pixar unleashed a powerful, amazing animation called Monsters, Inc. It was different, it was fun, and it had heart. In those years, Pixar has cemented itself as a master of meaningful animations, with Brave, Cars, Wall-E, and many more to their credits. Now, Disney/Pixar brings the world a sequel many have been waiting for, waiting 12 years for. Monsters University is here, and though it's a prequel to the now modern classic, does it hold the morals from its predecessor?
Monsters University takes place before Mike and Sully are household names in scares. Mike (Billy Crystal) is the small underdog trying to show his worth, with Sullivan (John Goodman) is the cool kid at college, who hails from a long line of legendary monsters. Both end up meeting at Monsters University, the go-to school in all things monsters.
Of course, the two butt heads as they both try to reach the top of the class. We see some familiar faces from Monsters Inc., and some all new ones that kids and adults alike are bound to cherish. What's the moral of the story? I won't say, but after watching the beginning of the film, it's pretty obvious. However, the ending does throw a swerve that still feels fitting.
The graphics alone are worth the price of admission, as the colorful, imaginative world of Monsters University is a sight to behold. But the story is great as well, as it brings more hijinks from everyone's favorite monster duo in true Pixar fashion. I highly recommend checking out Monsters University: it's a film the whole family can enjoy this summer.