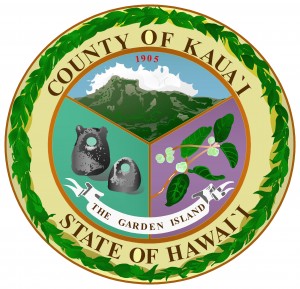 By Staff Reports 
(LĪHU'E) – In an effort to prevent fraudulent activities from occurring particularly those targeting seniors, several state agencies have teamed up to form the Kupuna Alert Partners (KAP) and are reaching out to seniors across the state.
KAP will be doing a presentation on Kaua'i next week titled "Key Issues Targeting Hawai'i's Seniors."
The event is scheduled on Tuesday, Nov. 12, from 9:30 to 11:30 a.m. at the Kaua'i War Memorial Convention Hall.
Among the topics that will be covered are:
Medical identity theft and Medicare fraud prevention
Investor protection and fraud prevention
Prevention of prescription of drug misuse
In addition to the presentation, the Narcotics Enforcement Division will be collecting unused or expired medication for safe, anonymous disposal at the event. Please note that needles and syringes will not be accepted.
The Kupuna Alert Partners is comprised of the following state departments: Attorney General, Crime Prevention and Justice Assistance Division; Commerce and Consumer Affairs, Office of the Securities Commissioner; Health – Executive Office on Aging, Senior Medicare Patrol; and Public Safety, Narcotics Enforcement Division.
The Kaua'i event is being held in partnership with the Office of the Mayor – Life's Choices Kaua'i; Kaua'i Police Department; Transportation Agency; Agency on Elderly Affairs and the Department of Parks and Recreation.
If you need an American Sign Language interpreter, materials in an alternate format or other auxiliary aid support, please contact Kristell Corpuz at 808-586-1487 or Kristell.M.Corpuz@hawaii.gov at least seven days before the event.
For more information, please contact Life's Choices Kaua'i Coordinator Theresa Koki at 241-4925 or tkoki@kauai.gov.