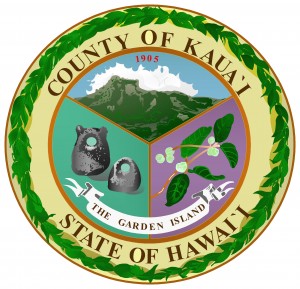 By Staff Reports
(WAILUA) – County officials are pleased to announce that several new services are now being offered at the Wailua Golf Course.
The Wailua Pro Shop is open with a complete line of golf equipment, apparel, and accessories.
Another new service offered at the golf course is the acceptance of major credit cards for green fees and cart and locker rentals.
Additionally, a First Hawaiian Bank ATM machine was installed earlier this week.
And a notice of award for the restaurant operation was issued yesterday to AGR, Inc., a Kaua'i based company that operates four other restaurants on Kaua'i and O'ahu.
"We worked hard to get these services in place at the golf course and made a number of infrastructure improvements. We're very happy that things seem to be moving smoothly now," said Ian Costa, Parks and Recreation deputy director. "Hopefully, the restaurant will be open before the end of the year, and then we'll have a full service facility again."
Included on the list of recent improvements to the Wailua Golf Course facility are the following: scoreboard replacement; upgrades to the maintenance building concrete aprons; replacement of the driving range net; and replacement of the electrical and cable service feeder lines.
The Wailua Golf Course is open daily from 6 a.m. to 5 p.m.
For more information about the golf course, please visit the county website, www.kauai.gov or call 241-6666.
Anyone with questions about the Wailua Pro Shop can call 241-4111.