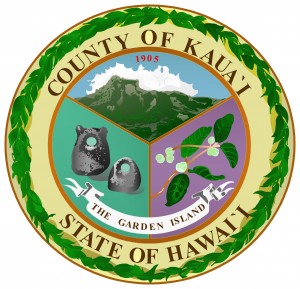 By Staff Reports
(LÎHU'E)– Health and wellness organizations are invited to reach out to the community at the county's Seventh annual Health and Wellness Fair.
The event will be held on Friday, Sept. 20, from 10 a.m. to 2 p.m., at the Lîhu'e Civic Center.
"I encourage health and wellness groups to join us at the fair where residents will be able to obtain information on a broad spectrum of health concerns in a central location," said Life's Choices Kaua'i Coordinator Theresa Koki. "Our aim is help people live healthy and productive lives."
Organized by Life's Choices Kaua'i, the Health and Wellness Fair is being held in September in recognition of National Recovery Month.
This year's theme Join the Voices of Recovery: Together on Pathways to Wellness highlights the benefits to society when everyone works together to support those who need help in getting their lives back together again.
Organizations that are interested in signing up for the health fair should contact Koki at 241-4925 or by email: tkoki@kauai.gov by Sept. 6.
Registration forms may also be obtained on the county website at www.Kauai.gov/lifeschoiceskauai.
If you need an ASL Interpreter, materials in an alternate format, or other auxiliary aid support, please contact Koki at phone number or email address listed above at least seven days before the event.