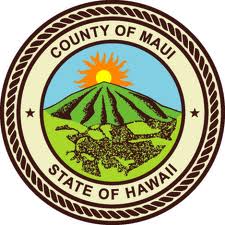 By Staff Reports
(Wailuku, Maui, Hawai`i)– The County of Maui Department of Planning has relocated its main office and directors' offices to One Main Plaza; all Planning offices are expected to be open for business beginning Monday, June 24, 2013.
The department's phone numbers and office locations are:
Planning Department/Director: ph. 270-7735, Suite 315
Zoning Administration and Enforcement Division: ph. 270-7253, Suite 335
Current Division: ph. 270-8205, Suite 619
Long Range Division: ph. 270-7214, Suite 601
The Department's boards and commissions, such as the Maui Planning Commission, will continue to meet in the Planning Conference Room on the ground floor of Kalana Pakui. Public parking for walk-in inquiries and appointments will continue to be provided at the Kalana O Maui building. Parking will also be available in the paid parking garage at One Main Plaza, which is located at 2200 Main Street, Wailuku.
The newly relocated offices joined the two Planning divisions that were already located at One Main Plaza: Long Range Planning and Current Planning.
"We appreciate the public's patience during our brief office closures during this move, and apologize for any inconvenience," said Planning Director William Spence.  "We expect to offer greater efficiency and public service in the future by having our offices consolidated."
For more information, call 270-7735 or visit www.mauicounty.gov/planning.