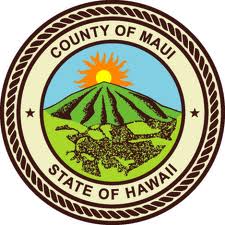 By Staff Reports
(WAILUKU, Maui, Hawai`i) – The County of Maui is soliciting proposals for tourism programs on Maui, Molokai and Lanai for calendar year 2014 under the County Product Enrichment Program (CPEP).
Supported through the Hawai'i Tourism Authority (HTA), the intent of the program is to diversify and enrich Hawai`i's tourism product by developing new and enhancing existing community-based events, experiences, and projects related to the niches of agriculture, culture, education, nature, health and wellness, sports and technology.
Examples of programs supported during year 2013 include: Maui Open Studios art tours; the annual Hawaiian Slack Key Guitar Festival; Ka`anapali Fresh – a culinary event taking place during the weekend of August 30, and next month's Pailolo Challenge Canoe Race from Maui to Molokai. Ongoing activities feature the Hawaiian Music Series of free monthly concerts at the Baldwin Museumand community Theater on the Isle attractions at the historic Iao Theater.
Application packets are available at the Mayor's Office of Economic Development, located in Wailuku at One Main Plaza, Suite 305. Applications may also be obtained online at www.mauicounty.gov/CPEP.
Proposals are due by September 6, 2013 at the Mayor's Office of Economic Development. For more information, contact Cheryl Sterling at 270-7997.