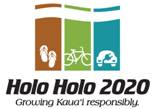 By Staff Reports
(Kauai)– The potential effects on historic properties in the area of the proposed "Waipouli Connection" of the county's shared use path will be discussed at a public meeting next week.
The meeting is scheduled on Thursday, Aug. 9 at the Lîhu'e Civic Center, Pi'ikoi Building, conference rooms A and B, starting at 9 a.m.
The meeting is being held in accordance with section 106 of the National Historic Preservation Act, and is also part of a supplemental environmental assessment.
The primary purpose of the current planning effort is to re-evaluate the makai alternative for the Waipouli segment, which would run mostly along the ocean in the county's existing beach reserve from the Uhelekawawa Canal to Papaloa Road. The alternate route is now being considered after detailed design studies indicated that crossing Kûhi'ô Highway and the temporary bypass road would not be optimal for path users.
To date, 6.8 miles of Ke Ala Hele Makalae have been completed, including the Lihi Park to Keâlia Beach Park and Lydgate Beach Park segments.
The first phase of the Kawaihau spur of the shared use path is currently underway, and is expected to be completed this fall. Work on the elevated boardwalk section, which will be built to accommodate people with disabilities, is set to begin later this year.
In June, a notice to proceed was issued to Earthworks Pacific Inc. for a segment of the path that will run from Lihi Park in Kapa'a to the Foodland/Safeway pedestrian bridge in Waipouli. The $3.38 million project is targeted for completion next summer.
During his inaugural speech titled Holo Holo 2020, Mayor Carvalho spoke about his vision for Kaua'i in the year 2020, which includes constructing as many segments of the shared –use path, Ke Ala Hele Makalae, as possible.
The shared-use path is one of 38 projects that are part of the mayor's Holo Holo 2020 vision for Kaua'i, which calls for all organizations, businesses, residents and visitors on Kaua'i to be part of creating an island that is sustainable, values the native culture, has a thriving and healthy economy, cares for all – keiki to kupuna – and has a responsible and user-friendly local government.
Anyone requiring special assistance or an auxiliary aid for the meeting should call the Department of Public Works at 241-4849 at least five days before the Aug. 9