(Photo credit: Habilitat)
By Staff Reports
(HONOLULU) – 'Tis the season to support Habilitat during their Annual Christmas Tree fundraiser. Proceeds from sales directly benefit Habilitat, which empower participants to overcome problems with substance abuse and homelessness. Habilitat will spread good tidings at five sites around Oahu starting November 28th. Or you can pre-order your tree at www.hawaiichristmastrees.com NOW! 
Christmas trees are available for purchase at the following locations starting November 28th. Weekends are open 9am-9pm and weekdays are 12-9pm: 
• Central Union Church 
• Stadium Mall (next to Ice Palace) 
• Kapolei (500 Kamokila Blvd, by the old Kmart) 
• Kaneohe Bay Shopping Center (fronting Safeway) 
• Koko Marina Center (fronting 24-hour fitness)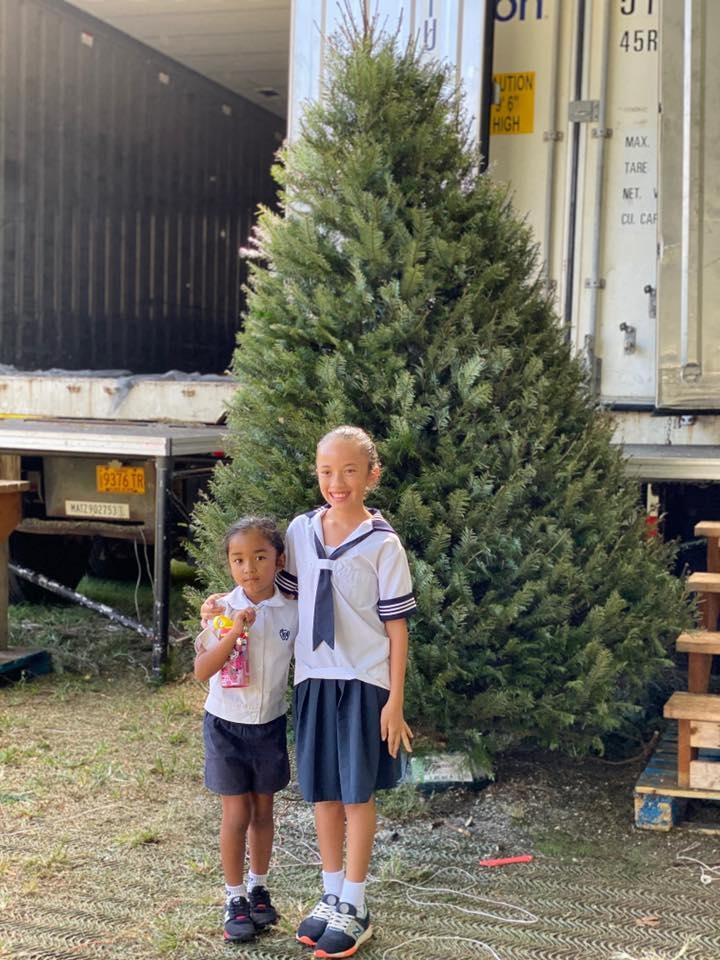 All trees are meticulously hand-sheared to guarantee their fullness and contour. They are shipped from select specialty growers in Oregon and are carefully transported to preserve their great scent and freshness. Trees are available at different heights from two feet all the way to 10 feet, Habilitat also offers wreathes and door charms. 
The four types of trees Habilitat offers include: 
Douglas Fir (4-10 feet): A traditional green Christmas tree with a full shape and fragrant scent 
Noble Fir (2-9 feet): A dark green tree with stiff branches with lots of open space for hanging decorations 
Grand Fir (2-10 feet): A full shape tree with a silvery undertone and soft branches 
Nordmann Fir (6-10 feet): A bright green tree with silvery undertones and mild fragrance 
For more information on pricing and locations, visit www.hawaiichristmastrees.com.