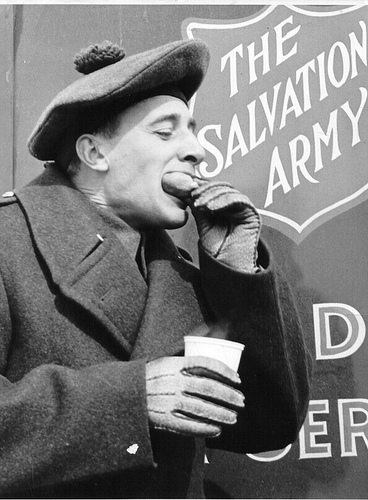 By Staff Reports
(Honolulu)-Regal Bakery is giving away free donuts on Friday June 7 in celebration of The Salvation Army's National Donut Day. Uniformed Salvation Army "Donut Lassies" will greet visitors at the brand new Regal Bakery at 100 N. Beretania, while all three Oahu stores will be handing out one free donut per person all day. A percentage of all sales on June 7 will be donated to The Salvation Army as well.
The first National Donut Day was celebrated by The Salvation Army in Chicago in 1938 to help raise needed funds during the Great Depression and commemorate the work of the "donut lassies" who helped make the donut what it is today by feeding the tasty confection to American soldiers during World War I. The donuts became synonymous with The Salvation Army, as well as the American soldiers who were returning home with the nickname, "doughboys."
This significant occasion established the donut as a long-standing symbol of the services The Salvation Army continues to provide.
"We're proud to continue our partnership with The Salvation Army," Kerry Lau, president of Regal Bakery, said. "The holiday would not exist if it was not for The Salvation Army and Regal is excited to be Hawaii's first donut shop associated with the holiday and the organization. It is our dream that all Hawaii bakeries will join us for National Donut Day in support of The Salvation Army." Regal bakeries are located at 100 N. Beretania, near the airport at 3040 Ualena, and in McCully Shopping Center.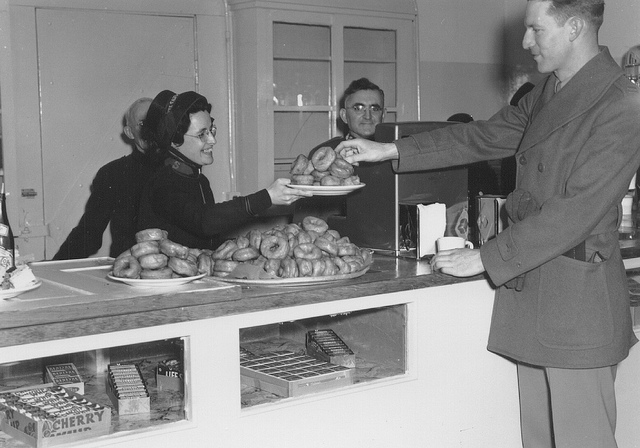 "We want to thank Regal for partnering again with us this year to celebrate National Donut Day and help us serve those in need," said Major John Chamness, Divisional Commander for The Salvation Army. "Every year on National Donut Day, The Salvation Army asks the public to remember those less fortunate who struggle to make ends meet. So, for everyone who enjoys a tasty donut today on June 7, please take a minute to consider ways to give back in your community."
National Donut Day Fun Facts:
The Salvation Army started National Donut Day during the Great Depression as a way to raise funds and bring awareness to The Salvation Army's social service programs.
National Donut Day commemorates the "donut lassies," Salvation Army women volunteers who provided writing supplies, stamps, clothes-mending and home-cooked meals, and of course, donuts, for soldiers on the front lines.
Approximately 250 Salvation Army volunteers provided assistance to American soldiers in France starting in 1917 during WWI.
With limited resources, these treats were fried, only seven at a time. The Salvation Army's Ensign Margaret Sheldon and Adjutant Helen Purviance cleverly thought of frying donuts in soldiers' helmets.
Last year, 30 million Americans received assistance from The Salvation Army's 3,600 officers, 64,000 employees and 3.4 million volunteers.
The Salvation Army Hawaiian & Pacific Islands Division office is located at 2950 Manoa Rd., Honolulu HI 96822. Phone 808-988-2136. On the web at http://www1.usw.salvationarmy.org.