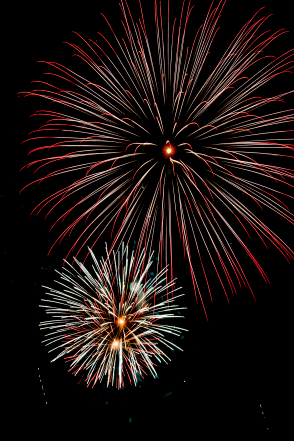 By Staff Reports
(LĪHU'E)– Kaua'i Fire Department officials are reminding residents that they need to get a permit from the fire department by Wednesday, July 3 if they plan to purchase and/or light firecrackers on the Fourth of July.
Firecrackers may only be ignited on private property between 1and 9 p.m. on July 4.
Applications are available at KFD headquarters located at the Līhu'e Civic Center Pi'ikoi Building, 4444 Rice Street, Suite 315, between 8 a.m. and 4 p.m.
The cost of a fireworks permit is $25 and can be used to purchase up to 5,000 non-aerial individual firecracker units. There is no limit on the number of permits an individual can obtain to buy firecrackers; however, applicants must be at least 18 years old to be issued a permit.
Only licensed pyro-technicians with proper permits are authorized to ignite aerial fireworks.
Although the following items are classified as fireworks, no permit is required to purchase them: snakes, sparklers, fountains, cylindrical or cone fountains, whistles, toy smoke devices, wheels and ground spinners, and other similar products.
Fire officials are also taking this opportunity to remind residents that all aerial luminaries, also known as flying lanterns or flying luminaries, are deemed a fire hazard and pursuant to section 15-A-2.2 of the Fire Code, it is "unlawful to buy, sell, use ignite or cause to ignite any such Aerial Luminary Devices."
Captain Daryl Date with the Fire Prevention Bureau advises everyone to exercise caution when igniting fireworks. Residents are urged to follow all instructions that come with fireworks and be sure that children are under adult supervision at all times.
For more information about fire safety, please contact the Fire Prevention Bureau at 241-4985.