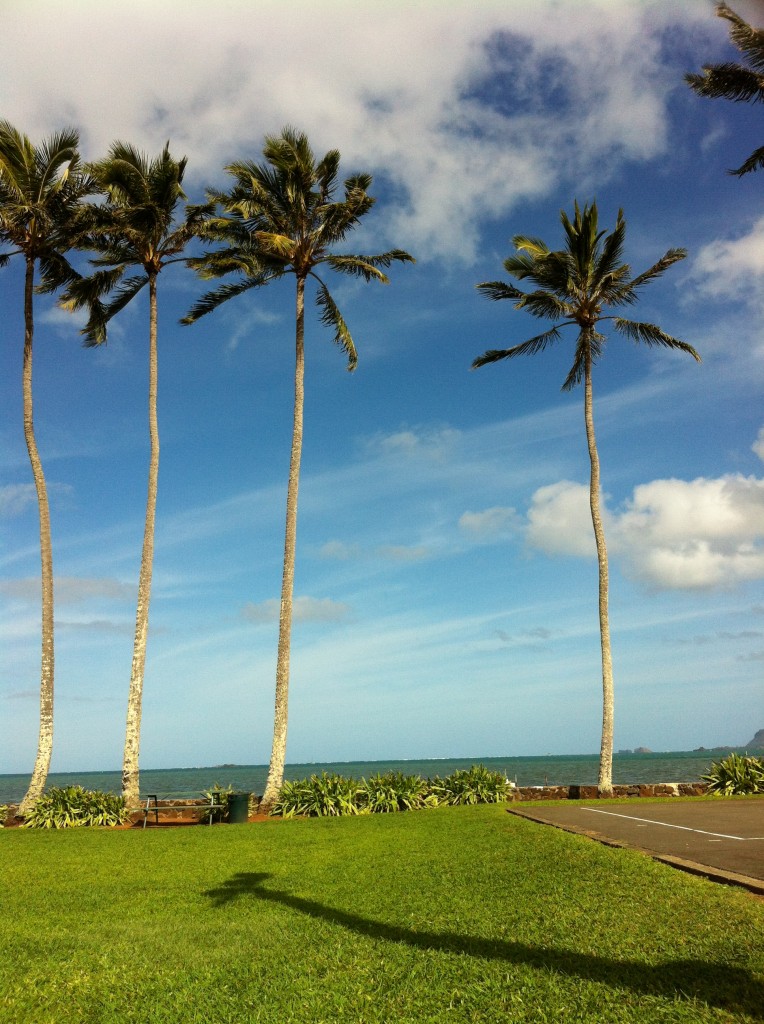 By Nikki Garrett Metzger
(Honolulu)–It will be a cloudy and wet start to the week, but then we will start drying out by this afternoon.
An old front about 100 miles away interacting with instability, possibly bringing in some enhanced showers and slight chance of thunderstorms today.  Mainly for windward waters off Maui and island of Hawaii.
Expect drier than normal trade wind conditions for much of the week. Possibly lingering into next weekend.
Swell will return on Wednesday for the North Shore.