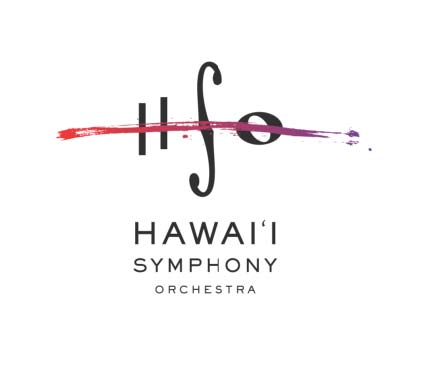 By Staff Reports
(Honolulu)– The Hawaii Symphony Orchestra (HSO) launches its fall Masterworks series on Saturday and Sunday, October 19 and 20, with two of the nation's leading musicians, violin virtuoso Sarah Chang and conductor Jahja Ling, performing at the Neal Blaisdell Concert Hall. The Saturday concert begins at 8 p.m., and the Sunday performance begins at 4 p.m.
"I'm thrilled to be returning to Hawaii to perform with this wonderful orchestra," Chang said. "These Islands may be best known for their exceptional beauty and the aloha of their people, but for a musician, the opportunity to perform with an ensemble of this caliber is every bit as exciting."
"I'm looking forward to conducting the first concerts of the Hawaii Symphony Orchestra," Ling said. "I have heard wonderful things about this orchestra and the warmth of Hawaii's audience."
"These two concerts are going to be a grand kickoff to our fall Masterworks season," said JoAnn Falletta, HSO's Artistic Advisor. "Sarah Chang is one of the world's foremost violinists, and Jahja Ling has distinguished himself in many ways, most recently by leading the San Diego Symphony to its designation as a Tier One major orchestra by the League of American Symphony Orchestras."
Chang will perform Bruch's Violin Concerto No. 1 in G Minor, a masterpiece of 19th-century Romantic composition, highly regarded for both its lyricism and virtuosity. To open the concert, Ling will conduct Bernstein's exuberant Overture to Candide, — one of the most popular works by a 20th-century American composer. The concert will conclude with Ling conducting Dvorak's Symphony No. 8 in G Major, a cheerful, melodic piece.
Chang, a child prodigy born in Philadelphia to Korean parents who came to the United States to study music, has performed with some of the nation's and world's most distinguished orchestras, including the New York Philharmonic, the Philadelphia Orchestra, the Chicago Symphony, the Boston Symphony Orchestra, the Cleveland Orchestra, the Berlin Philharmonic, Tokyo's NHK Symphony and the Hong Kong Philharmonic Orchestra, among many others. The New York Times wrote that "her gifts are at a level so removed from the rest of us that all we can do is feel the appropriate awe and then wonder on the mysteries of nature."
Ling, now in his 10th season as music director of the San Diego Symphony, was born in Indonesia to parents of Chinese descent. He began to play the piano at age 4; at 18 he received a grant to study at The Juilliard School in New York. Now an American citizen, he is the only conductor of Chinese descent to have conducted all of North America's major orchestras, including Boston, Chicago, Cleveland, Los Angeles, New York, Philadelphia, Pittsburgh and San Francisco. Following his concerts with the HSO, he will conduct the San Diego Symphony in its first-ever performance at New York's Carnegie Hall and then lead it on a tour of China, including concerts in Shanghai and Beijing.
Tickets are still available for this weekend's concerts from Ticketmaster.com.
Tickets for the complete fall Masterworks season can still be purchased at the HOT Box Office at 848 South Beretania Street, #303. The box office is open Monday through Friday from 10 a.m. to 5 p.m. For more information, call (808) 593-2468. Season tickets range from $80 to $230 for a three-concert package; and $140 to $400 for a six-concert package. The three-concert package is for the three Saturday concerts. The six-concert package is for the five Sunday concerts plus the one Monday performance (Beethoven's popular Symphony No. 9). All performances are at the Neal Blaisdell Concert Hall.
The next concert will be on Sunday, Nov. 3, at 4 p.m. featuring Cecile Licad playing Rachmaninoff's Piano Concerto No. 2 in C Minor with Tito Muñoz conducting Mendelssohn's Hebrides Overture (Fingal's Cave) and Brahms' Symphony No. 2 in D Major.
The rest of the fall season lineup:
Saturday, November 16, at 8 p.m. and Sunday, November 17, at 4 p.m.
JoAnn Falletta conducting, with flute soloist Sir James Galway and violinist Ignace Jang. The concert will feature works by Berlioz, Mozart and Rimsky-Korsakov.
Sunday, November 24, at 4 p.m.
Jean-Marie Zeitouni conducting, with piano soloist Joyce Yang. The concert will feature works by Glinka, Tchaikovsky and Stravinsky.
Saturday, December 7, at 8 p.m. and Sunday, December 8, at 4 p.m.
Michael Stern conducting with banjo soloist Béla Fleck. The concert will feature works by Stephen Hartke, Béla Fleck and Copland.
Monday, December 23, at 8 p.m.
Beethoven's 9th will be conducted by Andrew Litton and featuring local vocalists: soprano Chiho Villasenor, mezzo-soprano Maya Hoover, tenor Kip Wilborn, bass Leon Williams, and the
Oahu Choral Society. The concert will also feature Tchaikovsky's Suite No. 4 in G Major.
The second half of the 2013-2014 season will feature concerts on March 16; April 5, 6, 26, 27; May 11, 17, 18; and June 1.
About the Hawaii Symphony Orchestra
The Hawaii Symphony Orchestra, Hawaii's orchestra, is composed of about 80 professional musicians who have won the enthusiastic praise of the nationally and internationally renowned soloists and guest conductors who have performed with it.
For more information or to make a donation, please visit: http://hawaiisymphonyorchestra.org
Facebook: www.facebook.com/HawaiiSymphony
Twitter: @HawaiiSymphony