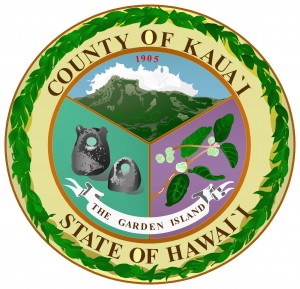 By Staff Reports
(LĪHU'E)– County officials are reminding residents who receive sewer service from the county to apply for the 2014 Sewer Credit Program. The deadline to apply for the program is Dec. 31, 2013.
Qualified applicants will receive a $20 credit each month, which will be applied to their sewer bill, resulting in a savings of $240 a year.
The regular monthly charges for sewer service provided by the county are as follows: a flat rate of $55.81 per unit for a single-family residence and $48.60 per unit for a multi-family residence.
Those who currently receive the sewer credit must re-apply for the credit for next year.
Applications were mailed to all residential sewer users today. They are also available at the Hanapēpē, Kapa'a, Līhu'e and Waimea neighborhood centers, as well as at the Wastewater Management Division located at the Līhu'e Civic Center, Kapulē Building, suite 500.
Applications may also be downloaded from the county's web site at www.kauai.gov.
To qualify for the credit, applicants must meet the following criteria:
Must be receiving residential sewer service from the County of Kaua'i.
Total adjusted gross income in 2012 was less than $40,000.
Must not be receiving assistance for sewer service from any organization.
Must be the only person in the household to claim the credit.
The dwelling unit being claimed must be the applicant's principle residence.
Sewer payments must be current including any sewer payment plan.
In addition to an application, applicants must submit copies of the first two pages of their 2012 state and federal tax returns or complete the affidavit on the back of the application stating that they were not required to file 2012 tax returns.
Applications can be mailed to the Wastewater Management Division, 4444 Rice Street, Suite 500, Līhu'e, HI 96766 or dropped off at the Wastewater Management office.
For more information on sewer rates and charges, please go to the county's web site, www.kauai.gov.
Anyone with questions can call the Waste Management Division at 241-4082.