By Staff Reports
(HONOLULU) –Shannon Okinaka has been appointed to the position of executive vice president and chief financial officer of Hawaiian Holdings and its wholly-owned subsidiary, Hawaiian Airlines. The Board of Directors of Hawaiian Holdings voted unanimously to elevate Okinaka at the company's May 21 meeting. She has been serving as senior vice president and interim chief financial officer since January 2015, filling a vacancy left by the departure of CFO Scott Topping.
"This promotion recognizes Shannon's strong and insightful leadership of the Finance Department here at Hawaiian Airlines," said Mark Dunkerley, president and chief executive officer. "Her knowledge of our Islands, as a kama'aina from Hawai'i Island, has been an additional asset to our executive team."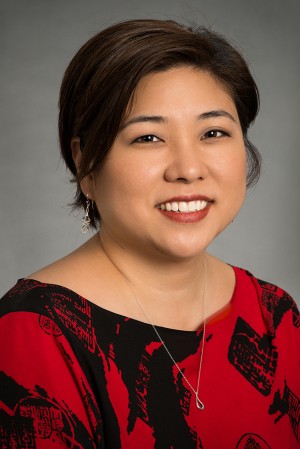 Okinaka has served as vice president – controller of Hawaiian Airlines since 2011. She joined the company as a senior director in charge of Sarbanes-Oxley compliance and special projects. Prior to joining Hawaiian Airlines, Okinaka worked for Hawaiian Electric Co. and Coopers & Lybrand/PricewaterhouseCoopers.
A native of Hilo, Okinaka holds a Bachelor of Business Administration from the University of Hawai'i at Manoa.
About Hawaiian Airlines Hawaiian® has led all U.S. carriers in on-time performance for each of the past 11 years (2004-2014) as reported by the U.S. Department of Transportation. Consumer surveys by Condé Nast Traveler, Travel + Leisure and Zagat have all ranked Hawaiian the highest of all domestic airlines serving Hawai'i.
Now in its 86th year of continuous service, Hawaiian is Hawai'i's biggest and longest-serving airline, as well as the largest provider of passenger air service from its primary visitor markets on the U.S. Mainland. Hawaiian offers non-stop service to Hawai'i from more U.S. gateway cities (11) than any other airline, along with service from Japan, South Korea, China, Australia, New Zealand, American Samoa and Tahiti. Hawaiian also provides approximately 160 jet flights daily between the Hawaiian Islands, with a total of more than 200 daily flights system-wide.
Hawaiian Airlines, Inc. is a subsidiary of Hawaiian Holdings, Inc. (NASDAQ: HA). Additional information is available at HawaiianAirlines.com. Follow updates on Twitter about Hawaiian (@HawaiianAir) and become a fan on its Facebook page.