By Nolan P. Smith
Managing Editor
(Honolulu)– During these COVID-19 days, some of us are turning to our creative side in ways of coping and creating works of art.
The same is true for six-year-old Sebastien Gonzalez, he created a children's book, with a little help from his mom, Melanie, dad, Miguel and dog, Blue.
Gonzalez published last week a free downloadable children's book to help kids cope with the current pandemic and stay at home guidelines.
The book "The Great Doggy Holiday" By Sebastien Gonzalez takes readers through the perspective of "Blue" a four-year-old rescue Bluenose Pit/lab mix who wishes for his birthday to spend more time with his humans…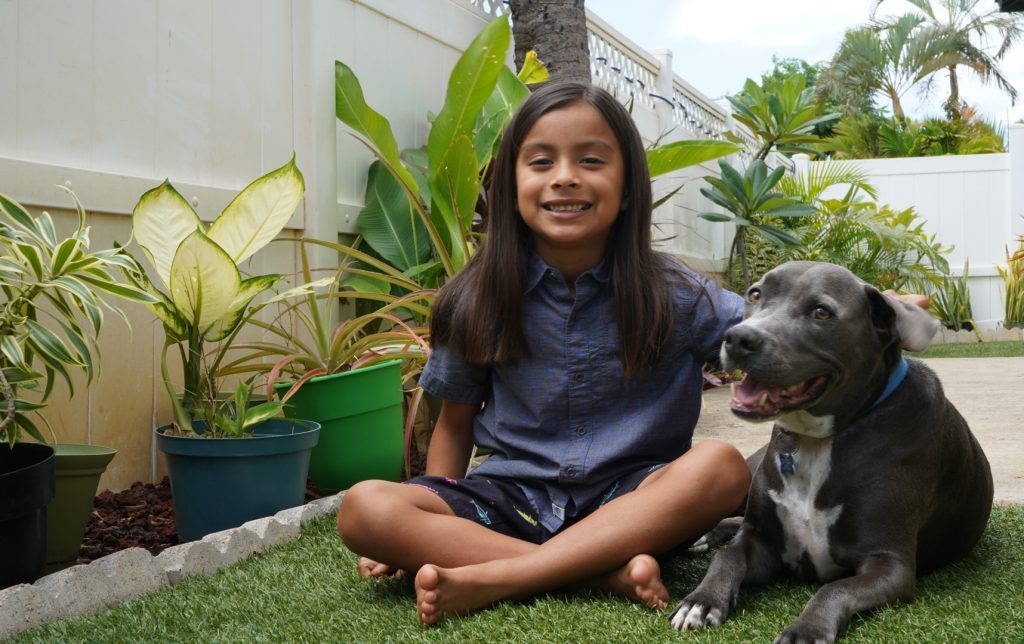 The book was created over the last three weeks of quarantine with the idea of helping kids understand that we should be grateful for what we have, under any circumstance.
It was shot, written, designed and published by the Gonzalez family and it is available for FREE via the Google docs link below.
The family hopes their son's very sweet children's book can reach other families to be able to enjoy during these days of social distancing and isolation.
"If I can help other kids like me, I would be very happy. The book was so much fun to do and I learned a lot from my mom and dad," the first grader explained. "Thank you to everyone who reads it and everyone helping us letting other kids, like me, know."
Here is the current link where the community can download. Feel free to share.
https://drive.google.com/file/d/10a-nc9kTqL1r4_uUKivSOGM1tuAxrsmi/view