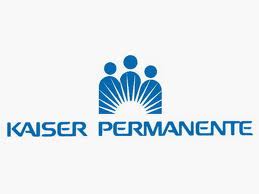 By Staff Reports
(Honolulu)– Free Giveaways While Walking Your Way to Better Health
To promote the benefits of healthy eating and active living, Kaiser Permanente Hawaii is inviting people to participate in its 9th annual free half-mile walk around Tamarind Park in Downtown Honolulu. Healthy rewards will be handed out at various checkpoints, followed by a fun Health Fair taking place in Tamarind Park. Walkers that do two laps around Tamarind Park will receive a free pedometer! Health experts will be on-site to recommend programs and activities to work towards a healthier lifestyle.
Event Highlights:
Prize giveaways, including a brand new bike from BIKEFACTORY
Free rewards at checkpoints
Free body fat and grip strength analysis
Free sunglasses UV protection screening
Visit KP's Ask-A-Health Care Professional booth
Great Aloha Run early registration (includes a free Kaiser Permanente gift)
KSSK radio on location with slot machine
WHO: Sponsored by Kaiser Permanente Hawaii
WHEN: Friday, September 6, 11 a.m. – 1 p.m.
Walk starts at noon (sign up for the walk between 11 a.m. and 12:30 p.m.)
WHERE: Tamarind Park at the corner of Bishop and South King Streets
(1001 Bishop Street, Honolulu)
ADMISSION: Free and open to the public. For more information, call 432-5937.
Kaiser Permanente Hawaii has provided total health to the people of Hawaii for more than 50 years, with physicians who are members of the Hawaii Permanente Medical Group, the largest multi-specialty physician group practice in the state of Hawaii. Kaiser Permanente is dedicated to care innovations, clinical research, health education and the support of community health. Visit kp.org for additional information, become a fan of good health at Facebook.com/KPHawaii or follow @KPHawaii on Twitter.