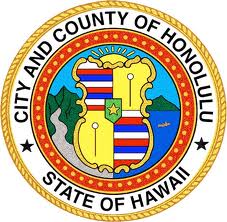 By Staff Reports
(Honolulu)– The City and County of Honolulu's prepayment of its HUD Section 236 mortgage on Kulana Nani Apartments is providing additional benefit to income-qualified residents in the form of tenant-based enhanced vouchers.
Residents earning at or below 80 percent of Honolulu's adjusted median income (AMI) and meeting other eligibility requirements, but who are not already in the Section 8 program, may be eligible to receive tenant-based enhanced vouchers.  Elderly or disabled families with income up to 95 percent AMI also may be eligible.  Generally, the family's share of rent will be the greater of 30 percent of their adjusted household income and the current tenant rent.
The issuance of tenant-based enhanced vouchers is effective upon the first rent increase after paying off the mortgage.  To initiate the benefit process, the city's Department of Facility Maintenance (DFM) announced today that Kulana Nani Apartments will undergo a rent structure adjustment.  The purpose and necessity of the rent adjustment is to replace rent standards and rates that lapsed upon prepayment of the Section 236 loan, and to trigger issuance of the vouchers.
A team from the city's Department of Community Services will work directly with Kulana Nani tenants to complete the tenant-based enhanced voucher application process.
Rents for residents with incomes in excess of 80 percent of median income, and who do not qualify for a tenant-based enhanced voucher, will be set at 30 percent of the tenant's income.
Kulana Nani is one of 12 city-owned rental properties being sold to private entities under the Honolulu Affordable Housing Preservation Initiative (HAHPI).   It is the only property that will experience changes to its rent structure.  None of the other 11 complexes will be affected.